Adductor Strain: From Identification to Recovery. Conquering Muscle Pain: Your Comprehensive Guide to Healing and Prevention. Master Your Injury Management: From Adductor Strain to Full Strength
The term "adductor strain" is often used to describe a spectrum of injuries affecting the group of muscles in the inner thigh, collectively known as the adductors. These muscles, which include the Adductor Longus, Adductor Brevis, and Pectineus, play a crucial role in movements such as hip adduction (bringing the leg toward the body's midline) and stabilization during physical activities.
| Muscle | Function |
| --- | --- |
| Adductor Longus | Brings the leg towards the midline, assists in hip flexion |
| Adductor Brevis | Assists the Longus in hip adduction and flexion |
| Pectineus | Contributes to hip adduction, flexion, and rotation |
Causes and Risk Factors
Adductor strain typically results from a sudden contraction of the adductor muscles, particularly when stretched. This situation often occurs during sports requiring rapid direction changes, forceful kicking, or jumping. Soccer and hockey players, as well as athletes in other high-intensity sports, frequently encounter these injuries.
The risk factors for an adductor strain include poor conditioning, inadequate warm-up, previous groin or hip injuries, and tight hip muscles.
| Activity | Risk |
| --- | --- |
| Forceful Kicking | High |
| Quick Direction Changes | High |
| Inadequate Warm-up | Moderate |
| Previous Groin or Hip Injuries | High |
Types of Adductor Strain
Adductor strains are classified into three grades, depending on their severity.
| Grade | Description |
| --- | --- |
| Grade I | Mild strain with minor damage to the muscle fibers |
| Grade II | Moderate strain with more extensive damage, but the muscle is not completely ruptured |
| Grade III | Severe strain where the muscle is completely torn or ruptured |
Understanding the type and severity of the adductor strain is crucial in determining the most effective treatment approach and setting realistic expectations for recovery time.
Recognizing Symptoms of Adductor Strain

Common Symptoms
Recognizing the symptoms of an adductor strain is the first step toward appropriate treatment and recovery. Typical manifestations include pain, swelling, and bruising in the inner thigh or groin area. The pain often intensifies during activities that involve moving the affected leg away from the body's midline.
| Symptom | Manifestation |
| --- | --- |
| Pain | Felt in the soft groin or inner thigh worsens with movement |
| Swelling | Visible swelling in the inner thigh area |
| Bruising | Possible, depending on the severity of the strain |
Distinguishing between Mild, Moderate, and Severe Strains
Distinguishing between mild, moderate, and severe strains is crucial to tailor the treatment plan and estimate recovery time. Soft strains often result in discomfort but don't typically hinder walking or daily activities. Moderate strains might result in limping or difficulty walking, and severe strains can make weight-bearing activities nearly impossible due to intense pain.
| Strain Severity | Symptoms |
| --- | --- |
| Mild (Grade I) | Discomfort during movement, no significant hindrance in daily activities |
| Moderate (Grade II) | Pain during walking, possible limping |
| Severe (Grade III) | Intense pain, difficulty, or inability to bear weight on the affected leg |
Potential Complications
If not appropriately managed, adductor strains can lead to complications, including chronic pain, repeated injuries, or the development of a condition known as osteitis pubis, characterized by inflammation of the pubic symphysis. Therefore, it is crucial not to dismiss these injuries as mere muscle pulls but seek professional help if symptoms persist or worsen.
| Complication | Possible Cause |
| --- | --- |
| Chronic Pain | Untreated or improperly managed strain |
| Recurrent Injuries | Returning to activities too soon or without proper rehabilitation |
| Osteitis Pubis | Inflammation of the pubic symphysis due to severe or untreated strain |
Remember, an accurate diagnosis is essential for successful treatment. If you are painfully experiencing any of these symptoms, it's vital to consult with a healthcare professional promptly.
Medical Assessment of Adductor Strain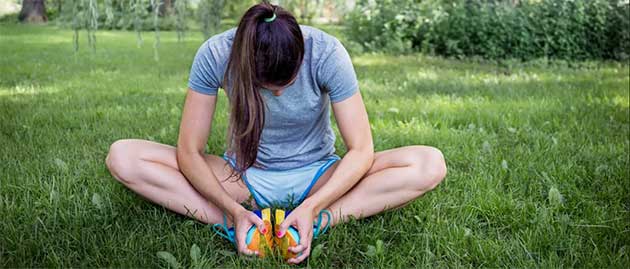 When to Seek Medical Attention
It's crucial to seek medical attention for an adductor strain if pain persists or the symptoms interfere with daily activities. Ignoring the condition can lead to complications, slow recovery, or even chronic diseases.
| Symptom | Action |
| --- | --- |
| Persistent pain | If the pain doesn't subside with home remedies such as calm rest, ice, and over-the-counter painkillers |
| Difficulty in movement | If the pain prevents regular exercise, including walking or climbing stairs |
| Swelling and bruising | If these symptoms continue to worsen over time |
Diagnostic Procedures
Medical professionals may use a variety of methods to diagnose an adductor strain. These could include physical examinations to assess pain and movement and imaging tests like ultrasounds or MRIs to ascertain the extent of the muscle injury.
| Diagnostic Procedure | Purpose |
| --- | --- |
| Physical Examination | To assess pain location, movement range, and muscle strength |
| Ultrasound | To provide a detailed view of soft tissues, including the extent of muscle strain |
| MRI | To give a more detailed image if a severe injury is suspected |
Severity Grading
Adductor strains are usually classified into three grades based on severity: Grade I (mild), Grade II (moderate), and Grade III (severe). The grade of the strain guides the treatment plan and gives an estimated recovery time.
| Severity Grade | Characteristics |
| --- | --- |
| Grade I | Minor muscle strain, pain during certain activities, expected recovery within a few weeks |
| Grade II | More severe muscle damage, pain during walking, expected recovery in a few weeks to months |
| Grade III | Complete muscle tear, significant pain, and difficulty in movement; recovery can take several months |
Remember, a prompt and accurate diagnosis is pivotal to effective treatment and quick recovery. If you suspect an adductor strain, consult a healthcare professional for an appropriate assessment.
Conventional Treatment Approaches
Initial Intervention: RICE Method
The RICE method, standing for Rest, Ice, Compression, and Elevation, is a widely recognized first aid treatment for sports injuries like an adductor strain. It aims to reduce pain, limit swelling, and protect the injured area, thus accelerating the healing process.
| Element of RICE | Details |
| --- | --- |
| Rest | Avoid activities that cause pain to allow the muscle tissue to begin the healing process |
| Ice | Apply an ice pack on the hurting injured area for 15-20 minutes every 2-3 hours during the first 24-72 hours |
| Compression | Use a compression bandage to help limit swelling |
| Elevation | Try to elevate the injured area to reduce swelling |
Medications: Over-the-Counter Solutions
Over-the-counter (OTC) cheap pain relievers and anti-inflammatory drugs can be used to manage pain carefully and reduce swelling in the case of an adductor strain. Following the manufacturer's instructions or consulting with a healthcare professional is essential.
| Medication | Purpose |
| --- | --- |
| Non-steroidal anti-inflammatory drugs (NSAIDs) | To reduce pain and inflammation |
| Acetaminophen | To manage pain |
Physical Therapy and Massage
Physical therapy can easily play a pivotal role in rehabilitation from an adductor strain. Treatments may include stretching and strengthening exercises, massage, and other techniques.
| Therapy Type | Benefits |
| --- | --- |
| Physical therapy | Helps restore strength and flexibility in the adductor muscles |
| Massage Therapy | Can help promote blood flow, reduce muscle tension, and speed up the healing process |
When Surgery is Needed
Surgery is rarely required for adductor strains but may be considered in some severe cases or when conservative treatments have not improved.
| Situation | Surgical Procedure |
| --- | --- |
| Severe tear or rupture | Surgery may be needed to reattach the painfully torn ends of the muscle |
| No improvement with conservative treatments | Surgery may be considered to address underlying issues |
Remember, consulting a healthcare professional for a personalized treatment plan is crucial. Do not self-diagnose or self-treat an injury without professional guidance.
Exercises and Stretches for Adductor Strain Recovery

Importance of Regular Exercise
Regular exercise is an eminent and crucial part of the recovery process for an adductor strain. Exercise can help restore strength and flexibility to the adductor muscles, reducing the risk of future injuries.
Gentle Stretches
Gentle stretching can help increase the adductor muscles' flexibility and range of motion. Here are two examples of stretches that can be beneficial:
| Stretch | Instructions |
| --- | --- |
| Adductor stretches | Stand with feet wider than hip-width apart. Bend one knee, keeping at the same time the other leg straight. Feel a stretch in the straight leg's inner thigh. Hold for 20-30 seconds and switch sides. |
| Butterfly stretch | Sit on the floor keeping the soles of your feet together. Gently press your knees toward the floor. Hold for 20-30 seconds. |
Strengthening Exercises
Strengthening exercises are essential for rebuilding muscle tissue and preventing future strains. Two examples of such activities are:
| Exercise | Instructions |
| --- | --- |
| Side-lying leg lifts | Lie on one of your sides with both your legs stacked. Lift slowly the top leg while keeping it straight. Lower slowly. Do 10-15 reps on each side. |
| Sumo squats | Stand with feet wider than hip-width apart, and toes pointed slightly out. Squat down, keeping knees in line with toes. Push up carefully through your heels to return to standing. Do 10-15 reps. |
Exercise Precautions
While exercise is beneficial, it's crucial to take precautions to avoid re-injury:
Start slow: Begin with gentle exercises and gradually increase intensity as your strength and flexibility improve.
Listen to your body: If an heavy exercise causes pain, stop immediately.
Seek professional guidance: Consult with a physical therapist or healthcare provider to ensure you're doing exercises correctly.
While these exercises can be beneficial, consulting with a healthcare professional simply before starting any new exercise regimen is essential, particularly following an injury like an adductor strain.
Using Supportive Equipment in Healing and Prevention

The Role of Compression
Compression plays a significant role in the healing journey of an adductor strain. It can help control swelling, improve blood flow, and support the injured area. Compression gear, such as shorts or groin wraps, can apply consistent pressure to the adductor muscles, promoting healing and reducing movement discomfort.
Choosing the Right Compression Gear
There's a vast market of compression gear to choose from, and brands like Under Armour, Nike, and Rehband are leading the way. These brands offer a good range of products designed specifically for lower body support, making them suitable for those recovering from an adductor strain.
| Brand | Notable Products |
| --- | --- |
| Under Armour | HeatGear Armour Compression Shorts |
| Nike | Pro Hyperstrong Core Football Shorts |
| Rehband | Rx Groin Support |
These products are designed with high-performance materials to balance support and comfort. Consider the fit, material, and specific support features when choosing compression gear.
Taping Techniques and Materials
Another form of support comes from specialized athletic tapes, such as KT Tape, and products from Mueller Sports Medicine. These tapes can provide targeted support to the adductor muscles and facilitate a full range of motion.
| Brand | Notable Products |
| --- | --- |
| KT Tape | KT Pro Synthetic Kinesiology Tape |
| Mueller Sports Medicine | Mueller Kinesiology Tape |
Taping techniques vary based on the specific injury and individual needs. For an adductor strain, the tape is typically applied in a pattern that supports the adductor muscles without restricting movement. It's advisable to have a professional, such as a physical therapist or athletic trainer, demonstrate the correct taping technique to ensure the most benefit.
While supportive equipment like compression gear and athletic tape can be beneficial, they should not replace professional medical advice or treatment. Always consult a healthcare provider for a comprehensive treatment plan tailored to your needs.
Lifestyle Modifications for Faster Recovery and Prevention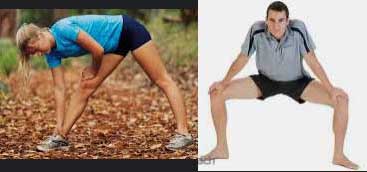 Dietary Considerations
Diet plays an integral role in the healing process of an adductor strain. Consuming nutrient-rich foods can provide the body with the building blocks to repair damaged tissue and reduce inflammation.
| Nutrient | Benefit | Food Source |
| --- | --- | --- |
| Protein | Essential for tissue repair and recovery | Lean meats, fish, eggs, legumes, and dairy products |
| Vitamin C | Promotes collagen production, a crucial component of ligaments and tendons | Citrus fruits, strawberries, bell peppers, and broccoli |
| Omega-3 Fatty Acids | Helps reduce inflammation | Fatty fish, walnuts, flaxseeds, and chia seeds |
Rest and Sleep
Rest is crucial for a swift and smooth recovery from an adductor strain. It allows the body to focus its resources on healing the injured area. Sleep, in particular, plays a significant role in the recovery process, as it is when the body performs most of its healing.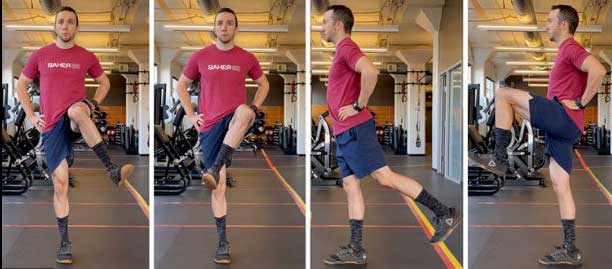 Gradual Return to Activities
Once the acute phase of the injury has passed and with the guidance of a healthcare professional, a gradual return to normal activities is advisable. This incremental approach can help prevent re-injury and allow the body to heal. Avoid high-impact and sudden lateral movements at first, instead focusing on low-impact activities like swimming or cycling. As strength and flexibility improve, more challenging exercises can be slowly reintroduced.
The journey back to total health and performance after an adductor strain requires patience, the right approach to rehabilitation, and appropriate lifestyle modifications. Remember, everyone's recovery journey is unique, and what works best for one separate person may not be the same for another. Always consult a healthcare provider to tailor a recovery plan to your needs.
Alternative Therapies and Ongoing Management
Heat Therapy
Heat therapy can be a beneficial adjunct to the recovery process from an adductor strain. It works by enhancing blood flow and relaxing muscles, which can help everybody to alleviate pain and promote healing. Application methods include hot packs, heat wraps, and warm baths. However, it is crucial to remember that heat should not be applied fast and immediately after an injury when inflammation is at its peak.
Acupuncture and Chiropractic Care
Alternative therapies like acupuncture and chiropractic care can also offer relief in some cases. Acupuncture, an age-old practice, may help to reduce pain and promote healing by stimulating specific points in the body. In contrast, chiropractic care can help to restore normal function and alignment, particularly when the adductor strain is associated with other musculoskeletal imbalances.
| Therapy | How it Works |
| --- | --- |
| Acupuncture | Utilizes thin needles inserted into specific painful points on the body to gently stimulate healing and reduce pain. |
| Chiropractic Care | Involves manual professional manipulation of the body, focusing on the alignment of the spine and other structures to promote healing and reduce pain. |
Long-term Management Strategies
Long-term management strategies for adductor strain involve regular exercise, stretching, and strengthening of the adductor muscles to prevent re-injury. It may also include slight lifestyle changes such as maintaining a healthy diet, ensuring adequate rest, and avoiding sudden, uncontrolled movements during physical activities.

Always remember each individual's recovery journey is unique, and what works best for one healthy person may not be the same for another. Therefore, consulting with a healthcare provider to tailor a recovery and management plan to your specific needs is always advisable.
References:
The Complete Guide to Sports Injuries by Christopher M. Norris
Sports Injury Prevention and Rehabilitation. A book by David Joyce and Daniel Lewindon
Anatomy Trains. A book by Thomas W. Myers
More Recommended Books on Amazon:
"Anatomy for Runners" by Jay Dicharry
"Running Rewired: Reinvent Your Run for Stability, Strength, and Speed" by Jay Dicharry
"The Athlete's Guide to Recovery" by Sage Rountree
Margarita Alexieva is an editor in numerous health departments of various national and regional daily and weekly newspapers and magazines. She has been in journalism since 1992, and in recent years she has been mainly focused on the topics of news, healthcare and medicine.