Acheta Protein: A Comprehensive Guide to This Sustainable Superfood. Leap into the Future with Acheta Protein. Changing the Game: The Power of Acheta Protein
The term' Acheta protein' might sound unfamiliar to many, but it is simply protein derived from a specific species of cricket known as Acheta domesticus, also called the house cricket. This cricket species is one of the world's most widespread and well-studied insects, often found in warm habitats and human dwellings.
The concept of using insects as a protein source has been around for a while; various cultures have been consuming insects for thousands of years. However, using Acheta domesticus in protein production is a relatively recent innovation driven by sustainability concerns and the search for alternative protein sources.
Insects have been a part of human diets for centuries, particularly in Africa, Asia, and Latin America. They are consumed in various forms: roasted, boiled, ground into flour, or used as ingredients in traditional dishes.
The rise of insect consumption in Western societies has been a relatively recent phenomenon, primarily fueled by increasing awareness about sustainability and the environmental impact of traditional livestock farming. The house cricket (Acheta domesticus) has gained popularity among various insect species due to its high protein content, mild flavor, and adaptability to farming conditions.
Acheta protein stands out due to its rich nutritional profile. It contains essential amino acids, fiber, healthy fats, and vital minerals such as iron, zinc, and magnesium.
Compared to traditional protein sources like beef, poultry, and fish, Acheta protein delivers comparable nutritional value but has a significantly lower environmental impact. Cricket farming requires less land, water, and feed and generates fewer greenhouse gases, making it a sustainable choice.
| Protein Source | Protein Content per 100g |
| --- | --- |
| Acheta Protein (Cricket Flour) | 65-70g |
| Beef | 26g |
| Chicken | 27g |
| Fish | 20-25g |
Unveiling Cricket Flour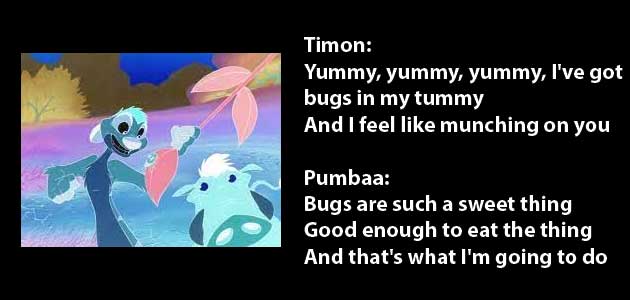 What is Cricket Flour?
When we speak about Acheta protein, the primary source that comes to mind is cricket flour, an unusual ingredient derived from the house cricket (Acheta domesticus). Cricket flour is a nutrient-rich, finely ground powder made from whole crickets that are farm-raised and harvested specifically for human consumption.
It is often touted as a 'superfood,' cricket flour has earned this moniker due to its exceptional nutritional value. It's a sustainable source of high-quality protein, abundant in essential good amino acids, and packed with fiber, healthy fats, and vital minerals.
Production Process of Cricket Flour
The production of cricket flour begins with the careful farming of house crickets. These insects are raised in controlled environments that are clean, temperature-regulated, and optimized for their growth.
Once the crickets reach maturity, they are harvested, usually through a humane process that involves putting them into a dormant state by lowering their temperature. Subsequently, they are rinsed, roasted, and ground into a fine powder, creating nutrient-packed cricket flour. This process retains the maximum nutritional value while maintaining high safety and hygiene standards.
Nutritional Composition and Benefits
Cricket flour stands apart with its superior nutritional composition. It's not just about the protein; this unique flour is a treasure trove of nutrients. Notably, it boasts a high concentration of bioavailable protein, meaning it can be readily absorbed and used by the body. It also contains all nine fine essential amino acids, making it a complete protein source.
Additionally, cricket flour is fiber-rich, thanks to the chitin in the cricket's exoskeleton. It's also an excellent source of the famous omega-3 fatty acids, B vitamins (especially B12), iron, and zinc.
| Nutrient | Amount per 100g |
| --- | --- |
| Protein | 65-70g |
| Fiber | 6-10g |
| Omega-3 Fatty Acids | 5-7g |
| Vitamin B12 | 15-20mcg |
| Iron | 7-9mg |
| Zinc | 7-9mg |
Foods Enriched with Acheta Protein
List of Popular Foods Containing Acheta Protein
With the growing interest in sustainable and alternative protein sources, many food products enriched with Acheta protein are entering the market. Cricket-based products are becoming a staple in health food aisles, from energy bars to snacks, pasta to baking flour.
| Product Category | Examples |
| --- | --- |
| Protein Bars | Exo Protein Bars, Chapul Energy Bars |
| Snacks | Chirps Cricket Chips, Bitty Foods Cookies |
| Baking Flour | Cricket Flours Baking Flour, Naak Ultralight Cricket Flour |
| Pasta | Bugsolutely Cricket Pasta, Sens Pasta |
How to Identify Acheta Protein in Ingredient Lists
As a consumer, identifying Acheta protein in ingredient lists is crucial, particularly for those with dietary restrictions or allergies. It's usually listed as 'cricket flour,' 'cricket powder,' 'Acheta domesticus (cricket) flour,' or 'Acheta domesticus (cricket) powder.' Remember, cricket flour might be included in the 'contains' allergen statement on food labels, as insects are potential allergens.
A Focus on Acheta Protein Cookies: Ingredients and Nutritional Analysis
The versatile nature of cricket flour has paved the way for its inclusion in various baked goods. Among these, cookies made with cricket flour, commonly known as Acheta protein cookies, are gaining popularity.
A standard Acheta protein cookie recipe usually includes:
Cricket flour.
Traditional flour (like wheat or oat).
Sugar.
Butter or oil.
Other typical cookie ingredients.
The exact nutritional content depends on the recipe, but these cookies often boast a higher protein and fiber content than their conventional counterparts. They're an excellent option for a protein-rich, eco-friendly snack or dessert.
For example, the Bitty Foods' Chocolate Chirp Cookies, made with a blend of cricket and wheat flour, offer about 4g of protein per serving. They provide a finely tasty and convenient way to incorporate cricket protein into your diet.
Acheta Protein in Dietary Supplements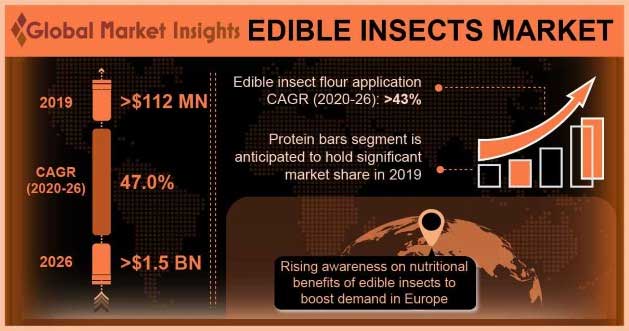 Overview of Acheta Protein Supplements
With the increase in modern health consciousness among consumers, the dietary supplement market has taken note of the potential of Acheta protein. Today, you'll find various supplements fortified with Acheta protein, primarily cricket protein powder. They're not only favored by athletes for muscle recovery and growth but also by health-conscious individuals seeking alternative, sustainable protein sources.
| Type of Supplement | Common Usage |
| --- | --- |
| Protein Powder | Smoothies, shakes, baking |
| Capsules | Daily protein supplement |
When and How to Use These Supplements
Protein supplements fortified with cricket protein can be consumed in various ways, depending on their form. The most common form, protein powder, can be mixed into smoothies, shakes, and baking recipes. The general recommendation for protein intake is within 30 minutes after exercise for optimum muscle repair and recovery.
However, while cricket protein supplements can be a great addition to a balanced diet, they should not replace whole foods. Consider them an add-on, not a substitute for balanced, nutrient-rich meals.
Top Acheta Protein Supplement Brands: Comparison and Reviews
As the cricket protein supplements market expands, several brands are making their mark. Let's look at a few top contenders:
| Brand | Product | Protein per Serving |
| --- | --- | --- |
| Hopper Foods | Hopper Cricket Protein Powder | 20g |
| Exo | Exo Cricket Protein Powder | 21g |
| Naak | Naak Ultra Energy Cricket Powder | 13g |
Hopper Foods: Their cricket protein powder is recognized for its high protein content and minimalistic ingredients. It's made with 100% pure crickets, offering an impressive 20g of protein per serving.
Exo: Exo's cricket protein powder boasts a protein content of 21g per serving and includes BCAAs (Branched-Chain Amino Acids), making it popular among athletes.
Naak: Though offering less protein per serving (13g), Naak Ultra Energy Cricket Powder includes other energy-boosting ingredients like carbohydrates and electrolytes, making it a favorite for endurance athletes.
Exploring Acheta Protein Bars

Why Choose Acheta Protein Bars
Acheta protein bars have gained considerable traction as a nutritious, sustainable, and compact snack. They are perfect for those seeking a protein-packed, on-the-go snack that is also gentle on the planet. Thanks to their high and nice protein content and other essential nutrients derived from cricket flour, these bars support muscle recovery, maintain lean body mass, and provide lasting energy.
| Benefits | Explanation |
| --- | --- |
| High in Protein | Aids in muscle recovery and growth and provides sustained energy. |
| Sustainable | Crickets require fewer resources and produce fewer greenhouse gases than traditional livestock. |
| Convenient | Easy to carry around, making it an ideal on-the-go snack or meal replacement. |
Breaking Down the Ingredients: What Makes a Good Acheta Protein Bar
While Acheta protein is the standout ingredient, a good protein bar isn't only about the protein content. Quality, taste, and nutritional balance are key. When selecting an Acheta protein bar, look for those that contain natural ingredients, minimal added sugars, and provide a good balance of proteins, carbohydrates, and healthy fats.
Top Acheta Protein Bars in the Market
A variety of brands offer quality cricket protein bars. Here are a few that stand out:
| Brand | Product | Protein per Bar |
| --- | --- | --- |
| Exo | Exo Cricket Protein Bar | 10g |
| Chapul | Chapul Cricket Protein Bar | 8g |
| Crobar | Crobar Cricket Protein Bar | 7g |
Exo: Known for their various flavors, Exo Cricket Protein Bars contain 10g of protein and are free from gluten, soy, dairy, and refined sugars.
Chapul: Chapul Cricket Protein Bars offer a unique blend of cricket protein and plant-based ingredients. With 8g of protein, these bars also provide a good source of fiber.
Crobar: Though offering slightly less protein per bar (7g), Crobar Cricket Protein Bars stand out for their use of organic ingredients and commitment to sustainability.
Cricket Powder: The Superfood of the Future
Cricket Powder: Nutrition and Applications
Cricket powder, or cricket flour, is a nutrient-dense food with significant applications in various food products and recipes. High in protein, rich in marvelous essential amino acids, and contains vital nutrients such as iron, B12, and Omega-3 fatty acids, cricket powder provides more than a nutrient boost. It represents a shift toward sustainable and environmentally friendly protein sources.
| Nutrient | Amount per 100g |
| --- | --- |
| Protein | 65g |
| Iron | 13.6mg |
| Vitamin B12 | 9.6μg |
| Omega-3 Fatty Acids | 0.9g |
How to Incorporate Cricket Powder into Your Diet
Cricket powder can be seamlessly incorporated into everyday cooking and baking. It can be used as a proper supplement to protein shakes, added to smoothies, or incorporated into baking recipes for added nutritional content. Cricket powder can also be mixed into granola, oatmeal, or homemade snack bars for a protein-packed breakfast or snack.
Top Cricket Powder Brands and Where to Buy Them
| Brand | Product | Protein per 100g |
| --- | --- | --- |
| Entomo Farms | 100% Pure Cricket Powder | 64g |
| Cricket Flours | All Natural Cricket Flour | 69g |
| Protein2050 | Organic Cricket Powder | 70g |
Entomo Farms: Their 100% Pure Cricket Powder contains 64g of protein per 100g and is made from organically farmed crickets. It's also gluten-free and paleo-friendly.
Cricket Flours: The All Natural Cricket Flour by Cricket Flours offers a whopping 69g protein per 100g. They ensure the crickets used in their products are sustainably and ethically sourced.
Protein2050: Offering a product with a slightly higher protein content (70g per 100g), Protein2050's Organic Cricket Powder is free from any artificial additives and is suitable for those who are strictly following a keto diet.
The Edible Insect Industry: Brands and Innovations

Introduction to the Edible Insect Industry
As the global demand for protein rises, the edible insect industry is gaining increased attention as a potential solution. This burgeoning industry is not just a niche food trend but a response to severe global issues such as population growth, environmental challenges, and the need for more sustainable food sources. Insects, particularly crickets, offer a high-protein, low-impact alternative to traditional livestock. This industry's significance is further evidenced by various brands and innovations promoting edible insects.
The Role of Crickets in Sustainable Food Production
Crickets play a pivotal role in sustainable food production. They require significantly fewer resources – such as water, food, and land – than traditional livestock. Furthermore, crickets emit fewer greenhouse gases and can be farmed vertically, making them a highly space-efficient protein source. This combination of high nutrient content and low environmental impact makes crickets an attractive option for the future of sustainable food.
Innovations in Cricket Farming and Product Development: Case Studies of Leading Brands
Leading brands in the industry drive innovations in cricket farming and product development. Let's look at two companies making significant strides in this arena.
| Brand | Innovation |
| --- | --- |
| Exo | First to popularize cricket protein bars in the US |
| Aspire Food Group | Automated cricket farming |
Exo: Founded by two Brown University roommates, Exo was among the first companies to popularize cricket protein bars in the United States. Exo has made eating insects more palatable to the Western audience by incorporating cricket protein in a familiar, easy-to-consume format: protein bars.
Aspire Food Group: This company has led in automating cricket farming using robotics and artificial intelligence. Aspire Food Group's innovation allows for the efficient and sustainable farming of crickets on a large scale, which could meet the increasing global demand for protein.
Preparing Foods with Acheta Protein at Home
Practical Guide to Cooking with Cricket Flour
Adding cricket flour, or Acheta protein, into your home cooking is a creative and sustainable way to boost your protein intake. This ingredient is not only nutritious but also versatile. It can easily be incorporated into many various dishes, from baking to smoothies. Here's a practical guide to cooking with cricket flour:
Start Small: We recommend starting small if you're new to cricket flour. Try substituting a small portion of the regular flour with cricket flour in your recipes. For instance, if a recipe strictly calls for 1 cup of flour, use 1/4 cup of cricket flour and 3/4 cup of regular flour.
Pair Wisely: Cricket flour has a unique, nutty flavor. It pairs well with flavors like chocolate, spices, and fruits. Consider this when choosing your recipes.
Store Correctly: Cricket flour should be stored in a cool, dry place so far away from direct sunlight to maintain its quality and nutritional content.
Easy and Delicious Acheta Protein Recipes
Experimenting with cricket flour in your recipes can be fun and delicious.
Cricket Flour Pancakes: Replace 1/4 of the flour in your pancake recipe with cricket flour. It will add a protein boost to your breakfast.
Protein-Packed Smoothie: Add a tablespoon of cricket flour to your favorite good smoothie recipe for a protein boost.
Cricket Flour Chocolate Chip Cookies: In your favorite chocolate chip cookie recipe, substitute 1/4 of the flour with cricket flour. It will create a delicious and nutritious treat.
Safety Considerations When Handling and Consuming Acheta Protein
While cricket flour is generally safe for consumption, there are a few little considerations to keep in mind:
Allergies: People allergic to shellfish might also react to cricket flour, as both belong to the group of arthropods.
Quality: Always purchase cricket flour from reputable sources to ensure it has been appropriately processed and is free of contaminants.
Storage: Store cricket flour properly to maintain its quality and prevent spoilage.
Ethical and Sustainability Aspects of Acheta Protein
Understanding the Environmental Impact of Acheta Protein Production
The environmental impact of Acheta protein production, or cricket farming, is substantially lower compared to traditional livestock farming. Cricket farms require less land, water, and feed and produce fewer greenhouse gases. Furthermore, crickets are excellent at converting feed into protein. Crickets need twelve times less feed than big cattle, four times less than a smiley sheep, and half as much as fat pigs and small broiler chickens to produce the same amount of protein. It makes cricket farming a more sustainable option for protein production.
Ethical Considerations in Insect Farming
The ethical considerations of insect farming are also important aspects to consider. Although the consciousness of insects is a contentious topic in animal ethics, farming crickets for Acheta protein is often seen as more humane than traditional livestock farming. Crickets naturally live in close quarters, and in cricket farms, they are provided with an environment that meets their needs without antibiotics or hormones. Furthermore, crickets are harvested at the end of their natural life cycle, minimizing issues related to premature slaughter.
How Consuming Acheta Protein Can Contribute to Food Security and Sustainability
Consuming Acheta protein has the potential to contribute to food security and sustainability in a significant way. With a rapidly growing global human population, there is an increased demand for protein-rich foods. Crickets are not only nicely high in protein but also in essential vitamins and minerals. They can be farmed in rural and urban environments, including in regions where conventional livestock farming is impossible. By incorporating cricket protein into our diets, we can help reduce the pressure on traditional protein sources and contribute to a more sustainable future.
Conclusion: The Future of Acheta Protein
Acheta protein from crickets presents a highly nutritious, sustainable, and eco-friendly alternative to traditional protein sources. Its high-quality protein content, rich in essential amino acids and micronutrients, positions it as a superfood. Furthermore, the versatility of Acheta protein allows it to be incorporated in various forms into our diets, be it through protein bars, shakes, or even baking flour.
Experts predict a promising future for the edible insect industry, given the many benefits. As consumers continue seeking sustainable and healthy alternatives to traditional proteins, demand for products like Acheta protein is expected to increase. Innovations in farming practices and product development will also continue, further propelling the industry.
Embracing Acheta protein is not merely about adopting a new dietary trend. It's about shifting towards more sustainable and ethical consumption practices. We encourage you to explore the Acheta protein world and taste sustainable nutrition's future.
References
Books available on Amazon:
"Edible" by Daniella Martin
"The Insect Cookbook" by Arnold van Huis, Henk van Gurp, and Marcel Dicke
Margarita Alexieva is an editor in numerous health departments of various national and regional daily and weekly newspapers and magazines. She has been in journalism since 1992, and in recent years she has been mainly focused on the topics of news, healthcare and medicine.