It is with great sadness that we pay tribute to Jeffrey 'JV' Vandergrift, the beloved San Francisco radio host who passed away on March 23rd, 2023.
JV was known to his fans at Wild 94.9 as a passionate and entertaining radio personality, but he was also a courageous advocate for Lyme disease awareness.
JV's Personal Health Struggles
JV had been open about his personal health struggles dating back to 2021, when he was eventually diagnosed with Lyme disease. He shared with his audience the effects the disease had on his body, including symptoms such as "brain fog," dizziness, migraines, and blurred vision. Despite these challenges, JV remained dedicated to his radio show and his listeners, continuing to spread positivity and humor through the airwaves.
A Loss to the Bay Area

News of JV's death spread quickly and deeply affected those who had grown up listening to him. Fans came to place flowers and signs outside iHeart Radio in San Francisco, expressing their love and gratitude for all that JV had done for the community. The radio station, Wild 94.9, also released a statement expressing their devastation at the loss of their dear friend and colleague.
JV's Legacy
While JV's passing is a tragedy, his legacy will live on through the countless lives he touched through his radio show and advocacy work. JV's openness about his struggles with Lyme disease helped to raise awareness about the condition and inspired others to seek help and support. His humor and positivity will always be remembered by those who had the privilege of tuning into The JV Show.
Lyme Disease Awareness
One of JV's greatest contributions was his advocacy for Lyme disease awareness. Lyme disease is a bacterial infection that is transmitted through the bite of infected black-legged ticks. It can cause a wide range of symptoms, including fatigue, joint pain, and cognitive difficulties. Despite its prevalence, many people are still unaware of the condition and its symptoms, making it difficult for those affected to get the help and support they need.
JV used his platform to raise awareness about Lyme disease and to encourage others to seek help and support. He was a voice for those who were struggling with the condition, sharing his own experiences and offering hope and encouragement to others. Through his advocacy work, JV helped to break down the stigma surrounding Lyme disease and to raise awareness about the need for better diagnosis, treatment, and support for those affected by the condition.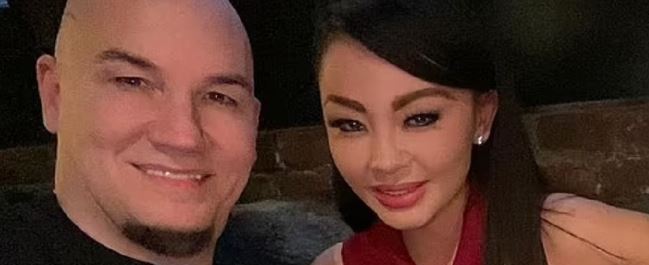 The Importance of Mental Health
In addition to his advocacy for Lyme disease awareness, Jeffrey 'JV' Vandergrift was also an advocate for mental health. He spoke openly about his own struggles with ideations of self-harm and encouraged others to reach out for help if they were experiencing difficult life circumstances or uncomfortable thoughts and emotions. JV's message was clear: you are not alone, and there is help available.
The JV Show
The JV Show was more than just a radio program, it was a community of listeners who were brought together by JV's infectious energy and positivity. JV had a unique ability to connect with his audience, making them feel like they were part of the show. He was known for his hilarious prank calls and for his willingness to share personal stories and experiences.
Through The JV Show, JV helped to create a sense of belonging for those who tuned in. He brought people together from all walks of life, united by their love for his show and for his infectious personality. JV's impact on the Bay Area was far-reaching, and his loss will be felt by many.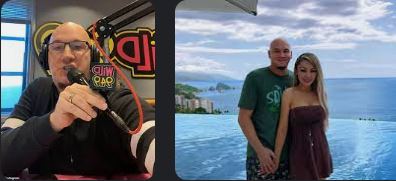 Keeping JV's Legacy Alive
In the wake of Jeffrey 'JV' Vandergrift's passing, it is important to keep his legacy alive. This can be done by continuing to raise awareness about Lyme disease and mental health, and by supporting organizations that are working to help those affected by these conditions. It can also be done by celebrating JV's life and work, and by sharing his positive impact with future generations.
One way to do this is by continuing to listen to The JV Show and to share it with others. JV's humor, energy, and positivity will always be a source of inspiration, and by keeping his legacy alive, we can help to ensure that his impact will be felt for many years to come.
In conclusion, JV was a beloved radio host and a passionate advocate for Lyme disease awareness and mental health. His passing is a great loss to the Bay Area, but his legacy will live on through the countless lives he touched. As we remember JV, we also remember the important lessons he taught us about the importance of seeking help and support when struggling with health issues, and about the power of using our platforms to make a positive impact in the world.
Marta Savova is a journalist, health, technolgy and science writer. With over 20 years of experience in the field, she has published numerous research papers and articles and has a passion for sharing his knowledge with others. He is a regular contributor to several media.