Ukraine. Top amazing facts. What language they speak. What about their capital city of Kyiv. The Truth of the Russian Invasion. Kievan Rus definition by World History
Ukraine, the topic that doesn't leave the news in recent months. Will we witness the biggest global military conflict since World War II or not? Today we decided to tell you a little more about Ukraine and how the current events came about, we had to change the plan several times because everything is developing so fast.
Remember that you determine which is the next country for 50 facts, write us a comment HERE and the country that is repeated the most becomes an article.
50 Amazing facts about UKRAINE,
that will shed light on the situation.
Territory and Population. History
Excluding Russia outside the mainland of France, Ukraine is the largest country in Europe with 603,000 square kilometers. The population is 44 million. The history tells of a country called Kievan Rus, with the capital Kyiv, which led the beginning of a civilized society in these lands 1000 years ago.
Moscow was then a small village on the outskirts of this country. Despite its complex and ancient history, Ukraine as a state dates back to 1917, after the October Revolution, when Lenin decided that every nation in the former Russian Empire had the right to self-recognition. However, these are the foundations of the Soviet Union. The fate of Belarus is similar.
In 1991, Ukraine declared independence peacefully after the collapse of the Soviet Union. The borders are drawn, but Russia's shadow never dissipates.
Geographically, Ukraine is located in the eastern part of Europe, bordering the Black Sea in the south and the Sea of Azov in the southeast. It also has a land border with Poland, Slovakia, Hungary, Romania, Moldova, and Belarus.

Ukraine has a diverse landscape, with plains covering most of the central and eastern parts of the country, while the Carpathian Mountains form the natural border with Slovakia and Poland in the west.

The country has approximately 42 million people, making it Europe's 8th most populous country. Most of the population is of Ukrainian ethnicity, with significant minorities of Russians, Romanians, and other ethnic groups.

Ukrainian is the country's official language, but Russian is also widely spoken, especially in the eastern and southern regions.

Kyiv is Ukraine's capital and largest city, with a population of over 3 million people. Other major cities include Kharkiv, Lviv, Dnipro, Odesa, and Donetsk.

Ukraine has a rich cultural heritage with a long art, literature, music, and dance history. Famous Ukrainian artists include the painter Kazimir Malevich and the writer Taras Shevchenko.

Ukraine is also known for its agricultural and industrial sectors, with significant grain exports, sunflower oil, and steel. The country has a highly educated workforce with a strong emphasis on science and technology.
Flag, Languages
The flag of Ukraine is quite easy to remember – blue and yellow. It symbolizes the blue sky and the golden fields of wheat. Two languages are spoken in Ukraine – Russian and Ukrainian. The story is a bit similar to the Bulgarian and the Macedonian, quite common words and pronunciation.
In 2019, a decree was adopted restricting the use of the Russian language in Ukraine. Even then, Putin warned that this excluded Russian-speaking people and that this was contrary to their own constitution. We bet most of you don't know what Ukraine's currency is. We will tell you! They shop with Ukrainian GRIVNA. 1 USD is equal to about 30 GRIVNI, now the exchange rate plays a little.
The current flag of Ukraine was adopted on August 23, 1991, shortly after the country gained its independence from the Soviet Union. It consists of two horizontal stripes of equal size – the top stripe is blue, and the bottom line is yellow. The blue color represents the sky, while the yellow color represents the wheat fields. The combination of blue and yellow has been used in various forms since the 12th century by the rulers of Kyivan Rus, a medieval state that covered parts of what is now Ukraine, Russia, and Belarus.

Ukrainian is the official language of Ukraine, but Russian is also widely spoken, especially in the eastern and southern regions. Other minority languages spoken in Ukraine include Romanian, Polish, and Hungarian. However, in recent years, there has been some controversy surrounding the use of the Russian language in Ukraine, with some politicians advocating for stricter language laws to promote the use of Ukrainian.

The Ukrainian currency is the hryvnia (not "grivna"), whose symbol is ₴. One hryvnia is divided into 100 kopiykas. The exchange rate can fluctuate, but as of February 2023, one U.S. dollar equals approximately 27 hryvnias.
Women
Women in Ukraine are more than men. Thus, for every 85 men, there are 100 women. This is a remnant of the Second World War, when 1 in 5 Ukrainian citizens lost their lives in this conflict. The capital is Kyiv, with a population of about 3 million people and the city is named after one of the four founding brothers – Kiy, the name Kyiv literally means Kiy's.
According to the latest statistics, women make up about 53% of the total population of Ukraine. The gender imbalance in favor of women is partly due to the high mortality rate among men, particularly during the Second World War, as mentioned in the original text. However, in recent years, the gender ratio has been evening out as the population is declining due to emigration and low birth rates.

Women in Ukraine have played a significant role in the country's history, particularly during the 20th century. Many women were involved in the fight for Ukrainian independence and also played a crucial role in the 2014 revolution, which resulted in the overthrow of the pro-Russian president Viktor Yanukovych.

Despite the high number of women in the population, women in Ukraine face various challenges, including gender inequality, domestic violence, and low levels of political representation. However, in recent years, women's rights have been progressing, with new legislation passed to address gender-based violence and increase women's representation in politics.

Ukrainian women are also known for their beauty, with many Ukrainian models and actresses gaining international recognition. However, it's important to note that objectifying women based on their appearance is not an accurate or respectful way to describe a population. Ukrainian women are diverse, talented, and accomplished in many fields beyond their physical attributes.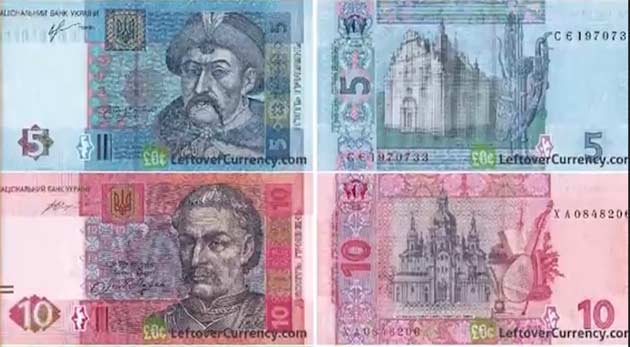 Underground
The deepest metro station in the world is in Kyiv and is 105 meters underground. It can be reached by two escalators and although they are fast you have to spend more than 5 minutes on them to get to the trains, which is also a record.
Apparently, Ukrainians are very fond of McDonald's, because the third busiest restaurant in the world is in peace in Kyiv. One of the biggest catastrophes in the world hit Ukraine in 1986, and that is the Chernobyl nuclear tragedy.
Although located to the north with access to two seas, Ukraine has its own small desert called Aleshkovski Sands. It is 15 kilometers in diameter and in the past was surrounded by pine forests to prevent it from spreading.
Ukraine is considered the granary of Europe. The climate and the black soils allow the cultivation of a huge amount of wheat and is at the forefront of grain exports.
One of the longest caves in Eurasia is located in Ukraine and is called Optimistic. Its name comes from the fact that researchers have been optimistic that it will come to an end, but alas, this is not happening. At the moment, 230 kilometers are marked in corridors, but "Optimistic" still has something to hide.
Part of the Carpathians are located on Ukrainian territory and you may not know, but they have 51 ski resorts. Although most of the country is flat, there is a highly developed ski tourism. The ticket for the lift there is not 45 USD but 10-15 for a whole day.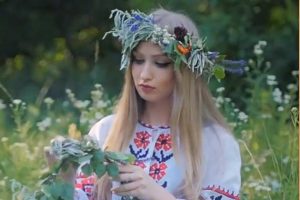 Did you know that the first constitution in the world was written in Ukraine in 1710? For the first time, a document separates the authorities and describes the rights of citizens and government.
The national dish is borsch, the so-called red beetroot soup, and the most famous drink is horilka – alcohol similar to vodka, but with hot peppers inside. We drank, it's top.
Ukrainians are bigger fans of compote than us. In winter, they drink it as tea, warming it with fruit. We don't know why we've always preferred it cold.
The largest aircraft ever built was the Antonov Ann 225 Mriya, which was built in Ukraine during the Soviet Union. Its load capacity is 280 tons. (Reported to have been destroyed)
Did you know that the roots of our Easter tradition of painting eggs come from Ukraine? There, for the first time, they use paints and wax for decoration.
During the Soviet Union, Ukrainians with land or the so-called "kulaks" were declared opponents of the regime and were either killed or sent to camps in Siberia. Thus, 3 million Ukrainians still live in the northern territories of Russia.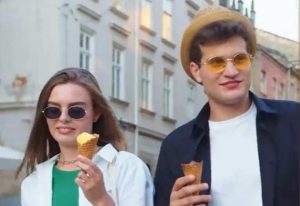 New History and Military
Do you know the so called "great famine"? This is the time when nearly 5 million Ukrainians are starving to death because of Moscow. In general, the two countries have a turbulent history. After seceding from the USSR, Ukraine is the third country in the number of nuclear weapons, after the United States and Russia. They have over 1,000 such warheads.
In 1996, he voluntarily handed over some of them to Moscow and destroyed the others. Whether it is of one's own volition is still debatable, remember that thought.
Dear friends, we enter the more serious part of the story, where we will tell you how this war came about, what are the possible reasons and whether there will be further escalation. We mentioned nuclear weapons earlier. The surrender comes with the signing of the 1994 Budapest Memorandum, in which Ukraine said it would no longer develop nuclear weapons and surrendered all of them.
On February 19, 2022, i.e. 2 weeks ago, the president of Ukraine hinted that he could still enrich uranium for weapons. Many analysts believe that this is the last straw, which is why Putin reacted. However, let us trace the history of the problems between Russia and Ukraine, which date back to Soviet times.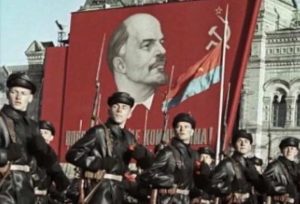 Euromaidan
In 1922 they were absorbed by the USSR and until 1991 they were under constant pressure from them. Remembering this time, Ukrainians today want to distance themselves. Euromaidan, or Euro Square in translation, are the violent protests in 2013 when the government decided to abandon the signing of an agreement with the European Union and focus on closer ties with Russia and Eurasia. This angered the citizens who did not want a Russian, but a European future for their country.
The protests were really large – about a million people took to the streets of Kyiv. They blocked administrative buildings, pushed statues related to Russia, and so the government was overthrown. It is said that America has a finger in this situation. Thus, Ukraine got a new government, which went to Europe instead of Russia.
Donbass
The protests stopped, but there were pro-Russian separatists who began to cause problems in the eastern parts, known as Donbass. They have over 50% Russian population. Russia was not happy with Ukraine's new Western leanings, and the response was not long in coming. In 2014, if you remember, Russia annexed Crimea through a "referendum".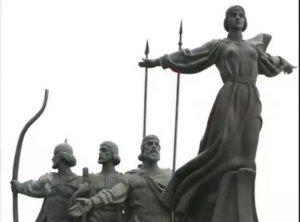 We say referendum with quotes, because it was more like either signing or entering with the tanks. Ukraine retreated. By the way, Crimea was handed over from Russia to Ukraine in 1954 as a sign of and here we quote – eternal friendship. Just look at how times change. Since 2014, the two territories of Donetsk and Luhansk, known together as Donbass, have been the subject of ongoing military conflict between separatists and the government.
Since February this year, they are separate countries, but recognized only by Russia. On the one hand, the European Union and the United States support Ukrainian government. Russia supports the separatists, so the situation has been left for years. Ukraine's path to Europe and NATO is clearly annoying Putin, and since 2014 their relationship has only deteriorated to the point where we are Russia is declaring war on Ukraine, under the pretext of a military operation in Donbass.
Ukraine joining NATO
You must be wondering what Russia wants? What is Putin's problem and why is he attacking a country and people who have done nothing to him? Rather, the question is what Russia does not want, and that is Ukraine joining NATO. On the one hand, we understand Putin's actions, but we cannot approve of his methods.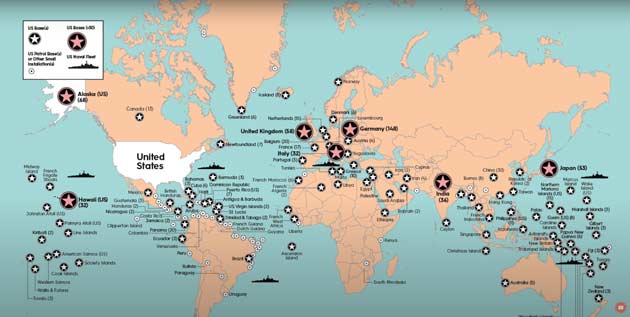 See what we mean. On your screens is a map of US military bases around the world. Do you notice how many there are and how they surround Russia. 750 bases in at least 80 countries. These are only the publicly recognized ones. We do not know how much is kept secret. Here are Russia's bases worldwide. Significantly less and located near it. There are over 100 US military bases in Europe alone, why.
What are they looking for here? The excuse is NATO. Currently, the only buffers between Russia and NATO, understand the United States, are Ukraine and Belarus. If Ukraine joins NATO, as intended, Russia loses ground and the Americans are literally in their yard. So here, on the one hand, we can understand Putin. The alliance's promise in the 1990s not to expand by an inch has not been kept and other states have been annexed.
$ 30 trillion debt
What is with the United States in this case and why they keep poking their noses everywhere? This, perhaps, is a question that many of you ask. Well, they would benefit most from the whole thing, come to think of it. First, a war in Europe would save the financially sinking state. Do you know how much they owe – more than $ 30 trillion earlier this year.
Secondly, if they break Europe's dependence on Russia they will make us dependent on them. we are talking, of course, about gas and fuels. Did you know that half of Europe's gas pipelines pass through Ukraine? Despite the war, gas is flowing, business is business. Germany blames Putin's actions, but gas is coming.
Dependence and independence
"Dependence" is the key word here and the probable cause behind it all. Europe is dependent on Russia, and Putin wants to continue to be so. The United States want the old continent to be dependent on them by supplying fuel and goods. That's why the West has been adding fuel to the fire for years, and just observe the game In the end, the war is economic and money is involved again.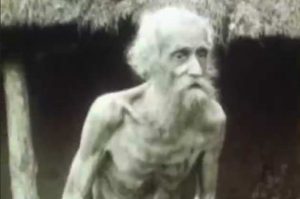 Zelensky, the president of Ukraine, does not hide his American leanings and in recent months and years has visibly demonstrated anti-Russian attitudes in his country, which has a huge Russian population. In general, Putin has his arguments objectively but they never involve a war. This action can ignite much more serious consequences, as well as what to say about human casualties. This conflict will certainly transform Europe more than Covid has succeeded.
How would it all end?
Well no one knows. One option is a global military conflict, with NATO on one side, Europe and the United States, and China-backed Russia on the other. It is clear to everyone that China and Russia are friends, see how Putin comfortably waited for the Olympics to end in order to take action.
Unprecedented sanctions clearly do not scare Putin, who is headlong forward. The goal is obviously to subjugate Ukraine and appoint a puppet government to serve Russia faithfully. The borders of this country have been drawn, it is a free country, you cannot attack, this is really madness. As we know there are many faces to the war, one of the strongest being propaganda, you have to be very careful about what to read and where the information comes from.
And what to believe on, there will be a lot of uncertainty. And having the internet will be scary Worst of all, the majority of Russians support Putin's actions, despite the protests. It is not clear whether this is a matter of propaganda or whether Ukraine has always been considered part of Russia.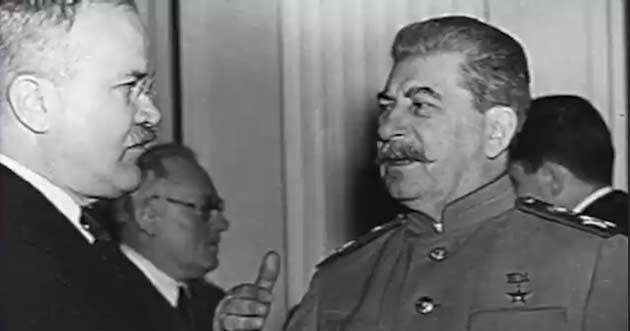 Who can stop Putin?
In fact, only Russian citizens can stop Putin. We know that there are many pro-Russian people among you who support Putin's actions, but this is a war, an unprovoked occupation. Let us just tell you that in his eyes our country is not a friend and now you can be strong behind the keyboards, but tomorrow when they knock on your door we will see.
Dear friends, there is nothing worse than war. When will humanity finally learn its lesson? We believe that Putin's actions are excessive, bordering on insane in the 21st century, and will cost many lives. Pray that this conflict will not overtake us…
Kievan Rus definition by World History
Kievan Rus was a medieval political union in present-day Belarus, Ukraine, and some parts of Russia. It's named after the Rus, a Scandinavian people called the "Land of the Rus" during the Middle Ages. This 19th-century term is still used today.
The Rus ruled from the city of Kyiv; thus, 'Kievan Rus' meant "the lands of the Rus from Kyiv." The first time we hear about them is in the Annals of Saint-Bertin, which records their presence during a diplomatic mission from Constantinople to Louis the Pious's court (r. 814-840) in 839. It claims they were Swedes, which could be accurate, but no one knows what their ethnicity was.
The Primary Chronicle (aka the Tale of Bygone Years, from around the 12th century) recounts how the Rus – those Scandinavian Vikings – were invited to come and take charge in the mid-9th century. Three brothers, one called Rurik, accepted the offer and started a dynasty that ruled for more than seven centuries!
Nowadays, historians who support the Norse origin of the Rurikid Dynasty are called 'Normanists,' Those who oppose this idea by claiming a Slavic origin for Russia and other states are known as 'Anti-Normanists.' The Normanist view is seen as more reliable, and it's widely accepted that the great leader Rurik (r. 862-879) founded the dynasty which would continue to Ivan IV, the first Tsar of Russia (r. 1547-1584), also called Ivan the Terrible.
Kievan Rus was conquered by the Mongols between 1237-1242 CE, causing it to be divided up into what would eventually become Belarus, Russia, and Ukraine as we know them today.
The Primary Chronicle & Early Kings of Norway is an invaluable source of knowledge.
The authors likely finished the Russian Primary Chronicle in 1113 at Kyiv. It was traditionally credited to the monk Nestor (c. 1056-1114), though now it's thought to be a combination of earlier pieces that Nestor may have edited. The oldest existing copy is from 1377, with notes verifying an earlier date for the work. It's often seen as an accurate historical record, but some people dispute this because it has mythic or legendary elements. However, archaeological evidence from the area backs up many of the events described, even if not all of them.
The work starts by saying that after the biblical Great Flood, Noah's sons (Ham, Shem, and Japeth) split the world between them. Japeth got Kievan Rus as his share of the pie. It doesn't say what he did to get things in order there. Still, it does mention how the locals kept fighting each other until the Khazars eventually took them over from Central Asia (Turkey) and the Varangians (Vikings) from Scandinavia.
The Slavs in the area were forced to pay tribute to the Khazars and the Varangians until they managed to kick out the Varangians. But, even after that, they realized that ruling themselves was too hard, and the taxes paid to the Khazars were way too high. Even though they had been fed up with giving money to the Varangians, they acknowledged that life might have been better if they had stayed under their guidance. The Chronicle mentions:
They mused, "Let's find a prince who can reign over us and judge us by the law." So they set off abroad to look for Varangian Russes; these particular Varangians were known as Russes, some as Swedes, others as Normans, English, and Gotlanders – they all had different names.
The Slavic ambassadors arrived at the mysterious land of the Rus and asked them to come and reign as kings. Three noble brothers accepted their request and, according to the Chronicle, they continued on their way.
Rurik was the oldest, who set up shop in Novgorod; Sineus followed suit in Beloozero, and Truvor went to Izborsk. Thanks to these Varangians, Novgorod became known as the land of Rus. The people living there now are descended from them, but before that, they were Slavs.
The physical evidence in archaeological digs confirms that Scandinavians settled in these areas. In 750, a settlement was set up at Staraja Ladoga, close to the Volkhov River; it was the first Scandinavian village. Researchers believe this is where it all began!
Thomas S. Noonan pens:
Archaeological findings indicate that Scandinavians were present in Ladoga, with tools and even an Odin-adorned talisman discovered in the 750s. They weren't there to raid and pillage, though; no towns were nearby, monasteries hadn't been built yet, and the burial mounds had minimal contents. In other words, only a little worth of stealing. Instead, they wanted access to the natural resources of European Russia, which is why Ladoga was created.
The data points to Ladoga being a spot that folks would come and go from, maybe even seasonally. It's like what the Chronicle said about the Slavs sending away the Varangians and then asking them back. Plus, Norse artifacts have been found at Novgorod and other places listed in the Chronicle too.
Two years after their arrival, Rurik and his brothers had a sad turn of events when the two younger ones passed away. It left him to take over their regions, with Novgorod as his capital. Askold and Dir, two guys from Rurik's group, asked permission to go on an adventure to Tsargrad (Constantinople). He gave them the go-ahead, so they set off on their journey. On their way there, they stopped by Kiy (Kiev), located atop a hill, and decided to conquer it before continuing their Viking escapades in the nearby areas. The Chronicle credits them with leading a 200-ship armada against Constantinople in 860 A.D. However, the historical date does not match the rest of the narrative.
Rurik died from natural causes in Novgorod and entrusted his son Igor to Oleg, also known as Oleg of Novgorod or Oleg the Prophet. Taking over after Rurik's death, Oleg started a series of wars from Novgorod – conquering and unifying the nearby lands. Eventually, he made it to Kyiv and noticed how Askold and Dir accumulated vast money through raids.
Oleg tricked the two into leaving their city, then murdered them and seized power in the area. He transferred the capital from Novgorod to Kyiv in around 882. Through negotiations and forcefulness, he persuaded multiple tribes and towns not to pay tribute to the Khazars but instead give it to him. By the time his rule finished, Oleg had significantly increased Rus' control over the region and filled Kyiv's treasury.
Oleg was known as the Prophet (or Priest) due to a prophecy about his death. It said he'd be killed by a horse he owned but never rode because of the prediction. When the Prophet had conquered all around and made great deals (especially with Constantinople), Oleg thought the prophecy was nonsense and asked what happened to the horse that was supposed to kill him. It turns out it died, so Oleg went to see its bones and mock the prophecy – only to get a nasty surprise when he stamped on the skull and woke up a snake which bit him and did him in!
Igor of Kyiv, Rurik's son, inherited the throne from his adopted father in 912. Before coming into power, he married a Varangian woman named Olga (later St. Olga of Kyiv). Igor successfully led military campaigns and collected tributes from those he conquered. Unfortunately, all of the wealth he acquired still wasn't enough for him, and he demanded more praise from the people. It led to his assassination by the Drevlians due to his extreme greed. Since Sviatoslav I (r. 945-972), Igor's son, was too young to rule then, Olga served as regent between 945-963.
Olga was determined to get vengeance for her husband's death. She invited the Drevlians' emissaries, only to have them buried alive in a boat she had dumped into a pit. Then, Olga asked their wisest men to come and bathe; once they did, she set the bathhouses ablaze, killing them all. To add insult to injury, she requested that the Drevlians prepare a funeral feast for Igor, allowed them to get drunk, and then had her soldiers massacre everyone there.
The Drevlians who had managed to survive sought refuge in Iskorosten, where Igor had been killed. When Olga couldn't take the city, she declared that she would only ask for the lightest terms of surrender and requested three pigeons and three sparrows from each household. The Drevlians quickly gave the birds to her, and she had her soldiers attach a piece of hot sulfur to them by a thread before releasing them back to their nests in Iskorosten. As soon as they flew around, the fire spread throughout the eaves of houses, coops, and other places, destroying the entire city. Olga either sold or killed most of the survivors but left some alive so they could continue paying tribute.
The tales of Olga's revenge are part of the legendary sections of the Primary Chronicle, but they are believed to reflect actual historical events of the Drevlians' downfall. The Church later disregarded these stories as they canonized her for her Christian evangelism in the area. Even though Kievan Rus stayed mostly pagan during the rule of her son and his successor, Vladimir the Great (r. 980-1015), he ultimately brought Christianity to the region.
Vladimir the Great and Yaroslav the Wise were critical players in medieval Russian history!
Olga stepped down in 963, choosing Sviatoslav I as her successor and retiring to Kyiv. Not wasting any time, Sviatoslav I set off on a mission to expand his empire even further than Oleg and Igor had done. He first took control of Khazaria, which posed a threat for a long time, then the Volga Bulgars, Alans, and Danube Bulgars – tripling the size of his kingdom in no time!
He was killed while returning to Kyiv from a campaign, and his sons Yaropolk I (r. 972-980), Oleg, and Vladimir vied for the throne. Unfortunately, Oleg didn't make it, so when Yaropolk I took control, Vladimir ran to Norway to stay with his relative Haakon Sigurdsson (r. c. 972-995). He gathered an army of Varangians there and waited until he felt strong enough to go back and reclaim the kingdom. He beat Yaropolk I force and caught his brother in an ambush.
Taking after his father, Vladimir went on multiple military campaigns to expand the kingdom or protect certain regions. During these marches and fights, he erected pagan shrines honoring local gods. Around 987, Basil II from the Byzantine Empire asked Vladimir for help against two contenders attempting to overthrow him (one of whom, Bardas Phokas, had already proclaimed himself emperor). Vladimir agreed and either requested or was presented with Basil II's sister Anne as a bride. Anne accepted this marriage under the condition that Vladimir convert to Christianity.
As a result of this agreement, Kievan Rus was converted to Christianity, and the Varangian Guard was set up in the Byzantine Empire. In 988, Vladimir sent 6,000 Varangians to Basil II in Constantinople, and they became the personal bodyguards of the Byzantine emperors from then until the start of the 14th century. They were a mighty force on the battlefield.
"Vladimir's conversion to Christianity in 988 was the most important event of Kievan Rus' history. It determined the course of Russian civilization for centuries to come."
Vladimir's change of faith is a famous story, claiming he had lost his belief in pagan gods and sent out delegates to find out more about other religions. After researching Christianity, Islam, and Judaism, he settled on Eastern Orthodox Christianity due to the beauty of Constantinople churches and the fact alcohol and pork were not prohibited. People likely invented this tale during the 11th century to show Vladimir's independence from foreign powers. What happened at the time of his conversion had enormous implications, as noted by Robert Ferguson: "Vladimir's conversion to Christianity in 988 was the greatest moment in Kievan Rus' history. It shaped Russian civilization for many years to come."
Assimilation became an irreversible process by opting for Slavic instead of Old Norse as the language of the Rus Orthodox Church. It also allowed the Byzantine culture to have a profound and lasting impact on Rus society.
Vladimir initially agreed to convert so he could ally, but he quickly came to appreciate Christianity's principles. He was dedicated to helping the less fortunate and made himself available to anyone who needed it, regardless of their social standing. In addition, he created educational opportunities for his people by setting up schools and improved every aspect of life in his kingdom; trade flourished, and the economy boomed as a result. To top it off, Vladimir founded cities and built numerous churches.
Vladimir was followed by Sviatopolk I, who earned the nickname "the Accursed" for killing three of Vladimir's sons. It included Boris and Gleb, who later became saints. It is uncertain if Sviatopolk I was Vladimir's eldest child. His rule was unremarkable, and another of Vladimir's children overthrew him, Yaroslav the Wise or I (c. 1019-1054).
Yaroslav I was the last great ruler of Kievan Rus. He tied the knot with Ingegerd Olofsdotter (c. 1001-1050), daughter of Olof Skotkonung (r. c. 995-1022), King of Sweden, and later formed strong alliances through his kids' marriages to other nations. He also updated laws, negotiated significant treaties with Constantinople, and defended his borders from invasions by the Pechenegs of Turkey. Following the tradition of a Rus king as a warrior, he led victorious military campaigns and raised Kievan Rus to its highest level of culture and economy. Around 1037, he began constructing St. Sophia's Cathedral in Novgorod, still one of the most impressive medieval churches today; its beauty is proof of Yaroslav I's grand reign.
After his passing, Kievan Rus was thrown into chaos as his sons battled for authority while other towns and principalities rose in revolt. The rulers of Kyiv were too weak to keep the realm together, leading to the emergence of smaller polities. The Northern Crusades of the 12th century especially destroyed the Baltic region of the kingdom, and the Fourth Crusade (1202-1204) brought about the downfall of trade by sacking Constantinople, blocking off access to the traditional routes to Greece. By the time of the Mongol Invasion of 1237-1242, Kievan Rus had fragmented entirely, and Moskovians quickly conquered the individual states.
Check out the legacy of the Kievan Rus Vikings!
In 2019, the popular T.V. series Vikings featured Kievan Rus in Season 6 with Oleg the Prophet (played by Russian actor Danila Kozlovsky) as a recurring character. As usual, the show took some creative liberties regarding historical accuracy – their portrayal of Oleg and his adventures in the region was no exception. It was an important milestone for the show, though, demonstrating how Viking raids and migrations significantly affected other cultures.
Despite what some Anti-Normanist historians claim, there's much physical and literary proof that Norse influence in the Slavic regions was anything but insignificant. The Varangian Rus, who set up shop at Staraja Ladoga, Novgorod, and Kyiv, created one of the most prosperous and consistent cultures. Thanks to rulers like Vladimir the Great and Yaroslav I, who fostered a unified religious belief system among their subjects, these countries were able to lay the groundwork for future generations.
Marta Savova is a journalist, health, technolgy and science writer. With over 20 years of experience in the field, she has published numerous research papers and articles and has a passion for sharing his knowledge with others. He is a regular contributor to several media.