The concept of Orion starseeds has been gaining significant and bright attention in recent years as more and more individuals seek to understand their soul's origins and purpose on Earth.
With countless people reporting a deep connection to the stars and an innate sense of belonging to a celestial family, Orion starseeds have emerged as a fascinating subject for exploration. In this comprehensive guide, we aim to unveil the mysteries surrounding Orion starseeds, delving into their unique traits, appearance, and significant role in our world.
As we embark on this cosmic journey, we will provide a wealth of information designed to help you uncover the secrets of Orion starseeds and discover if you, too, share this celestial heritage. From their specific characteristics to their historical impact on our planet, this guide offers a thorough understanding of these mysterious beings and their place in the grand tapestry of the universe. So, join us as we traverse the stars and unravel the enigma of Orion starseeds.
Orion Starseeds: The Basics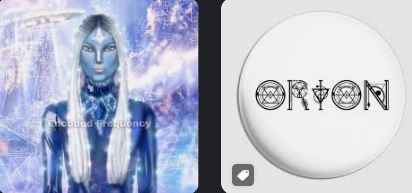 Definition and origin
Orion starseeds are unique individuals who believe their soul originates from celestial beings within the Orion constellation. These heavenly beings are thought to have descended from advanced civilizations on planets orbiting the stars in this constellation, such as Mintaka. As a result, Orion starseeds possess a deep connection to these distant star systems and often experience an innate longing for their celestial home.
Orion starseeds can be traced back to ancient civilizations that revered the stars and recognized the Orion constellation as a powerful symbol in their mythologies. This connection has persisted throughout human history, with Orion starseeds continuing to play a significant role in our spiritual evolution.
Connection to the Orion constellation
The Orion constellation, easily identifiable by its three aligned stars forming the "belt," is one of the night sky's most prominent and easily recognizable constellations. It has captivated the imaginations of stargazers for millennia and is home to some of the brightest stars in the galaxy, including Betelgeuse and Rigel. In this celestial realm, Orion starseeds believe their soul's journey began.
Orion starseeds are thought to have first incarnated on planets within the Orion constellation, such as Mintaka, which is why they are sometimes referred to as Mintakans. These planets are believed to have been utopian, devoid of negativity and conflict, providing a stark contrast to the often harsh realities of Earth.
The role of Orion starseeds on Earth
Orion starseeds profoundly impact our planet, often taking on roles that facilitate spiritual growth and personal development. They possess an innate drive to serve others and are deeply committed to improving the world around them. As a result, Orion starseeds often find themselves drawn to professions such as coaching, teaching, healing, or other forms of spiritual guidance. Their ultimate mission is to help elevate humanity's collective consciousness, fostering unity and harmony.
Their strong connection to the Divine Light brings positivity and hope to those around them. By focusing on the positive and funny aspects of life and finding the gold or silver lining in even the darkest situations, they uplift others and inspire personal growth. Orion starseeds are known to be compassionate, forgiving, and empathetic, enabling them to support others on their spiritual journeys effectively.
However, their sensitivity to negativity and darkness can sometimes make life on Earth challenging for Orion starseeds. They may need help understanding the necessity of polarities and the importance of experiencing both light and dark in spiritual growth. Nevertheless, their dedication to their mission and innate desire to serve keeps them returning to Earth, even when the journey proves difficult.
In summary, the role of Orion starseeds on Earth is to facilitate spiritual evolution, bring forth positivity, and promote a deep sense of unity and interconnectedness among all beings. Through their unwavering dedication to their mission, Orion starseeds contribute significantly to the growth and healing of our planet.
Orion Starseed Traits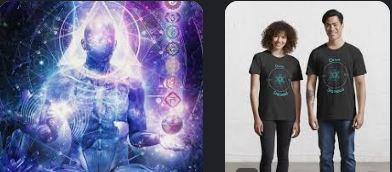 Logical and practical mindset
Orion starseeds possess a highly logical and practical mindset, enabling them to analyze situations and solve problems efficiently and easily. They can quickly understand complex concepts and often see the most direct path to a solution. This ability makes them excellent decision-makers and problem-solvers who can assess situations from multiple perspectives and make well-informed choices.
Natural activists
With their strong sense of justice and desire to create positive change, Orion starseeds are often drawn to activism and social causes. They are passionate about standing up for their beliefs and are unafraid to challenge the status quo. Orion starseeds are driven to make a difference in the world. They are willing to carefully dedicate their time and energy to causes they believe in, whether environmental conservation, social equality, or spiritual awakening.
Sharp wit and humor
Orion starseeds are known for their sharp wit and sense of humor. They are quick thinkers, able to come up with clever remarks and playful banter in social situations. This lightheartedness allows them to navigate challenging circumstances gracefully and efficiently, often diffusing tension and bringing laughter to those around them. Their ability to find humor in even the most trying situations is a testament to their resilience and adaptability.
Independent and self-reliant
Orion starseeds value their independence and self-reliance, often preferring to rely on their skills and abilities rather than depending on others. They are confident in their abilities and trust their intuition, which allows them to navigate life with a strong sense of self-assurance. While they enjoy connecting with others and forming meaningful relationships, they also recognize the importance of maintaining autonomy and pursuing personal growth.
Strong ego and awareness of duality
Orion starseeds have a strong ego and an acute awareness of the duality within the world. They understand the balance between light and dark, positive and negative, and can navigate these opposing forces with clarity and purpose. This awareness allows them to maintain their sense of self and individuality, even in adversity. Orion starseeds also recognize that personal growth often comes through embracing and learning from positive and negative experiences.
Love for competition and challenges
Orion starseeds thrive in competitive environments and are often drawn to activities that challenge them mentally and physically. They possess a strong drive to succeed and are not easily deterred by obstacles or setbacks. Instead, they view challenges as opportunities for growth and self-improvement. Their competitive nature fuels their desire to push themselves to achieve greater heights constantly, and they are not content with simply meeting expectations – they strive to exceed them.
Orion Starseed Appearance
Physical characteristics
While Orion starseeds may not have a specific physical appearance that distinguishes them from others, there are some common traits that many seem to share. These characteristics include a robust and well-defined bone structure, particularly in the face, and a tall or slender build. Their eyes are striking, often with an intensity or depth that draws others in. Orion starseeds may also have a unique aura or energy that sets them apart from the crowd, which can be felt more than seen.
Birthmarks and other unique features
Orion starseeds may possess birthmarks or other unique features that physically remind them of their cosmic origins. These markings can vary significantly in size, shape, and location but often hold a special significance to the individual. Some Orion starseeds may have a strong intuition or sense that their birthmark is connected to their starseed lineage, even if they can't explain why. However, it is essential to nicely note that not all Orion starseeds will have a birthmark or unique feature, as these are just one of many potential indicators of their origins.
Style and fashion preferences
Orion starseeds typically have a strong sense of individuality and self-expression, which can be reflected in their style and fashion choices. They may be drawn to unique, bold, or eye-catching clothing to showcase their personality. Alternatively, some Orion starseeds may prefer a more minimalist or classic approach to fashion, opting for timeless pieces that convey understated elegance. It can reflect their confidence and self-assuredness, as they don't need to rely on flashy trends to make a statement.
Color choices can also be a significant aspect of an Orion star seed's wardrobe. They might be drawn to colors that resonate with their energy, such as blues, greens, and purples, which can be associated with the higher vibrational frequencies they carry. Additionally, they may have an affinity for metallic or iridescent fabrics, as these materials can evoke a sense of strong connection to the cosmos and their otherworldly origins.
Regarding accessories, Orion starseeds might opt for pieces that have a symbolic or spiritual meaning, such as gemstones, crystals, or talismans. These items can remind them of their mission on Earth and help them maintain a solid connection to their higher self and spiritual guides.
Overall, the appearance of an Orion starseed is as unique and individual as the person. Their physical characteristics, birthmarks, and fashion choices can provide valuable insights into their cosmic lineage, but it is essential to kindly remember that these are only part of the story. The true essence of an Orion Starseed lies in its innate traits, abilities, and spiritual purpose, which can only be fully and well understood by looking beyond the surface.
Orion Starseeds' Past Experiences and Lessons
Life in the Orion constellation
The Orion starseeds originate from various planets within the vast Orion constellation. This part of the cosmos is known for its diverse range of star systems and civilizations, each with its unique history, culture, and experiences. Life in the Orion constellation has been enriching and challenging for these starseeds as they have navigated interstellar politics, power struggles, and spiritual growth.
While living in the Orion constellation, these starseeds have developed a wealth of knowledge, wisdom, and abilities that have prepared them for their mission on Earth. Their experiences have given them insight into the nature of existence, the interconnectedness of all beings, and the importance of balance, harmony, and unity in the universe.
Overcoming manipulation and fear
Orion starseeds carry with them the memories of past experiences in which they had to confront and overcome the forces of manipulation, control, and fear. These experiences have shaped their character, making them resilient, determined, and courageous in adversity.
Having faced these challenges, Orion starseeds understand the importance of standing up against evil tyranny and oppression. They have learned valuable lessons about personal sovereignty, the power of love and full compassion, and the ability to transform fear into strength. These insights have become crucial to their spiritual journey, enabling them to serve as powerful catalysts for change and healing on Earth.
The desire for freedom and peace for all beings
Orion starseeds are driven by a profound desire for freedom, peace, and harmony for all beings. This longing stems from their experiences in the Orion constellation, where they witnessed firsthand the consequences of power struggles, inequality, and conflict. As a result, they are very passionate about helping others achieve liberation from limiting beliefs, oppressive systems, and fear-based paradigms.
Their deep-seated desire for universal peace and freedom shapes their mission on Earth, guiding their actions and interactions with others. Orion starseeds are natural activists and change-makers, working tirelessly to create a more just, equitable, and harmonious world for all. Through their efforts, they aim to inspire and empower others to join them in the quest for collective healing, growth, and ascension.
In conclusion, Orion starseeds carry the lessons and experiences from their past lives in the Orion constellation within them, which have shaped their character, values, and mission on Earth. By understanding and embracing their unique history, these starseeds can harness the wisdom, resilience, and compassion they have gained to make a meaningful impact in the world and contribute to the upliftment of humanity.
Orion Starseeds' Spiritual Journey
Connection to Divine Light
Orion starseeds are connected to the Divine Light, a source of infinite love, wisdom, and energy that permeates the universe. This connection is the foundation for their spiritual journey, guiding them toward growth, healing, and service to others. By tapping into this higher power, Orion starseeds can access profound insights, inspiration, and strength, allowing them to face life's challenges with grace and resilience.
As they progress on their spiritual path, Orion starseeds develop a heightened awareness of their inner light, recognizing the divine spark within themselves and others. This awareness helps them cultivate compassion, empathy, and understanding, fostering deeper connections with those around them and contributing to the collective upliftment of humanity.
The mission is to bring positivity and light to Earth.
One of the primary missions of Orion starseeds is to bring positivity and light to Earth, helping to raise the planet's vibration and usher in a new bright era of peace, love, and harmony. To accomplish this, they actively seek opportunities to spread kindness, joy, and inspiration, touching the lives of others with their warmth, wisdom, and genuine concern for the well-being of all.
Through acts of service, advocacy, and personal transformation, Orion starseeds works to dismantle outdated structures and belief systems, replacing them with more inclusive and compassionate alternatives. They understand the robust power of collective action and often collaborate with like-minded individuals, creating supportive networks that facilitate positive change on both local and global scales.
Challenges and struggles faced on Earth
Despite their noble intentions, Orion starseeds often face significant challenges and struggles on Earth. As beings of higher consciousness, they may experience feelings of isolation, loneliness, or misunderstanding as they attempt to navigate the complexities of the human experience. These challenges can be particularly finely acute for those new to the Earthly realm as they acclimate to this planet's unique energies and customs.
In addition to these personal struggles, Orion starseeds may encounter resistance from those not yet ready to embrace the transformative energies they bring. They may be met with skepticism, criticism, or even hostility as they work to share their wisdom and vision for a better world. These external challenges can test the resilience and faith of even the most steadfast Orion Starseed.
Spiritual faith and connection to a higher power
Through these struggles, Orion starseeds rely on their spiritual faith and link to a higher ability to sustain them. They recognize that their mission on Earth is not easy, but they trust in the guidance and support of the Divine light to help them navigate the challenges they face.
By maintaining a solid spiritual practice, Orion starseeds can cultivate inner strength, resilience, and clarity of purpose. It may involve meditation, prayer, contemplation, or other forms of spiritual discipline, allowing them to stay centered, grounded, and connected to their higher selves.
As they deepen their connection to the Divine Light, Orion starseeds find that their struggles catalyze personal growth and evolution. They learn to view great challenges as opportunities for spiritual expansion and self-discovery, ultimately emerging stronger, wiser, and more aligned with their soul's purpose.
By sharing their spiritual journey with others, Orion starseeds inspire those around them to embark on their paths of self-realization and transformation. In this way, they fulfill their mission to bring positivity and light to Earth, contributing to the awakening and upliftment of humanity.
Identifying as an Orion Starseed
Signs and characteristics to look for
Recognizing oneself as an Orion Starseed can be an enlightening and transformative experience. Certain traits, characteristics, and patterns may indicate an individual's connection to this group of starseeds. To determine if you might be an Orion Starseed, consider the following signs:
A strong affinity for the Orion constellation or an inexplicable fascination with outer space.
It displays the typical Orion starseed traits, such as a logical mindset, natural activism, a sharp wit, independence, and competitive nature.
Possessing unique physical features or birthmarks that may be associated with Orion starseeds.
A history of overcoming manipulation and fear, with a deep desire for freedom and peace for all beings.
A strong spiritual connection to the Divine Light, along with a sense of purpose to bring positivity and light to Earth.
How to confirm your starseed origin
While the signs listed above can help identify an Orion Starseed, it's important to remember that each individual's journey is unique. To confirm your starseed origin, consider exploring the following avenues:
Seek guidance from a spiritual advisor, intuitive reader, or past life regression therapist specializing in starseed connections.
Connect with other starseeds through online forums, social media groups, or local meetups, and share your experiences to gain insights from others with similar backgrounds.
Engage in self-reflection and meditation, asking your higher self for confirmation and guidance about your starseed origins.
Study the mythology, history, and symbolism of the Orion constellation to deepen your understanding of the energies and wisdom associated with this star system. This knowledge can help you recognize synchronicities and patterns in your own life that may point to your Orion starseed origins.
Explore your astrological birth chart, looking for significant placements or aspects that may indicate a connection to the Orion constellation or its associated mythological figures.
Resources and tools for further exploration
Once you have identified as an Orion starseed or suspect that you may have a connection to this star system, continuing your exploration and expanding your knowledge is essential. Utilize the following resources and tools to deepen your understanding of your Starseed origins and support your personal and spiritual growth:
Read books, articles, and blogs on starseeds, the Orion constellation, and related topics. It can provide valuable information and insights to help you better understand your unique journey.
Attend workshops or online courses on starseeds, spiritual development, or related subjects. These events can offer valuable guidance, techniques, and tools for enhancing your spiritual practice and connecting with your starseed heritage.
Connect with spiritual mentors, energy healers, or other experienced practitioners with expertise working with starseeds. These professionals can offer guidance, support, and techniques to help you integrate your Starseed identity into your daily life.
Participate in meditation, energy work, or other spiritual practices that resonate with your unique starseed vibration. It can help you fully strengthen your connection to your higher self, star family, and the Divine Light.
Network with fellow Orion starseeds or join Starseed support groups in-person or online. Sharing your experiences and learning from others on a similar path can provide validation, encouragement, and a sense of belonging.
Utilize tools such as oracle cards, crystals, or guided meditations designed explicitly for starseeds. These resources can help you access your intuition, receive guidance, and deepen your understanding of your starseed origins.
By exploring your Orion starseed identity and connecting with others who share similar experiences, you can unlock your potential, embrace your unique gifts, and contribute to the collective mission of raising Earth's vibration. Remember that your journey is unique and personal, so trust your instincts, follow your heart, and let your inner wisdom guide you on this remarkable path.
Orion Starseeds and Their Impact on Earth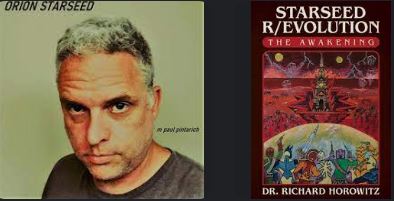 The role of Orion starseeds in Earth's development
Orion starseeds have played a significant role in the development and evolution of Earth, particularly in raising the planet's consciousness and spreading love, compassion, and peace. As ambassadors of light, they have worked tirelessly to instill unity and understanding among diverse cultures and societies.
Their advanced knowledge and spiritual insights have been instrumental in various fields, such as science, technology, and the arts. Orion starseeds often hold leadership positions or work as change-makers, using their abilities to transform the world and promote the highest good for all living beings.
Historical and public figures belonging to this soul group
While it is difficult to identify specific historical or public figures as Orion starseeds definitively, some individuals display characteristics and traits that resonate with this soul group. These figures may have exhibited a strong desire for freedom, justice, and equality and a deep connection to spirituality.
Examples of such individuals include Mahatma Gandhi, who advocated for nonviolent civil disobedience and played a crucial role in India's fight for independence, and Nikola Tesla, whose scientific discoveries and inventions were far ahead of his time and continue to influence modern technology. These figures and countless others have significantly improved humanity and the planet. Their work has inspired generations, and their legacies continue to shape the world in various ways.
How Orion starseeds contribute to the greater good
Orion starseeds contribute to the greater good by using their unique gifts and abilities to inspire positive change and growth. They often possess a strong sense of purpose and an unwavering commitment to making a meaningful impact on Earth.
In their professional and personal lives, Orion starseeds may tirelessly raise awareness about critical issues such as social injustice, environmental concerns, and spiritual development. They may also be strongly drawn to careers that focus on healing, such as therapists, counselors, or energy workers.
Additionally, Orion starseeds may actively engage in community building and social activism, using their powerful voices to advocate for change and champion the rights of the marginalized and the oppressed. Their compassionate and empathetic nature inspires others to follow suit and work collectively towards a more harmonious and equitable world.
In summary, Orion starseeds play an essential role in the ongoing evolution of Earth and its inhabitants. By sharing their knowledge, wisdom, and love, they help raise the planet's consciousness and guide humanity toward a brighter future filled with peace, unity, and understanding.
Orion Starseeds and Personal Growth
Harnessing Orion starseed traits for success
Orion starseeds possess unique qualities that, when harnessed, can lead them to great success in their personal and professional lives. Their innate curiosity and drive for knowledge make them natural lifelong learners, always eager to expand their understanding of the world around them. This attribute allows them to approach new situations with an open mind, making them adaptable and resourceful problem solvers.
Additionally, the Orion star seeds strong intuition and the ability to think critically, enabling them to make informed decisions, even in complex situations. By trusting their inner guidance and remaining true to their values, they can confidently navigate their path to success.
Finally, the Orion star seeds passion for justice and a desire to create positive change. That's how they can fuel their ambition and drive them to excel in their chosen endeavors. By aligning their goals with their higher purpose, they can achieve personal fulfillment while significantly impacting the world.
Balancing independence with the collaboration of independence and self-reliance, they must recognize the value of cooperation and teamwork. Their natural leadership qualities can inspire and motivate others, but they must also be willing to listen, learn, and grow from the input and perspectives of those around them.
To strike this balance, Orion starseeds should be mindful of effective communication, actively seeking feedback, and maintaining open lines of dialogue with their peers and colleagues. This approach will enable them to foster positive working relationships and leverage the unique skills and talents of others to achieve shared goals. By combining their strengths with the power of collaboration, Orion starseeds can unlock new levels of innovation and success in their personal and professional endeavors.
Embracing humor and wit for better communication
Orion starseeds often have a keen sense of humor and a natural wit, which can be powerful tools for effective communication. By incorporating humor into their interactions, they can create a relaxed atmosphere, break down barriers, and forge stronger connections with others. This lighthearted approach can help diffuse tension in challenging situations, making it easier to find common ground and work towards a resolution.
Moreover, the use of wit can help Orion starseeds articulate complex ideas in a more accessible and engaging manner. This skill can be precious in educational or professional settings, where clear and concise communication is essential for success.
By embracing their humor and wit, Orion starseeds can improve their communication skills, fostering better relationships and promoting a positive and collaborative environment in all areas of their lives.
In conclusion, understanding and embracing one's Orion starseed origins can be enlightening and transformative. By recognizing their unique traits and abilities, Orion starseeds can unlock their full potential and positively impact Earth. As you reflect on your starseed connections, consider how these insights might inspire personal growth and a more profound sense of purpose.
Orion starseeds have a significant role in Earth's development, and by harnessing their innate strengths, they can contribute to the greater good. Through personal growth, self-awareness, and collaboration, Orion starseeds have the mightful power to shape a brighter future for our planet.
We encourage you to delve deeper into your Starseed connections and explore the possibilities that await you. Please share your experiences and insights with others on social networks, and together, let us celebrate the rich tapestry of starseed origins that make up the human experience.
Marta Savova is a journalist, health, technolgy and science writer. With over 20 years of experience in the field, she has published numerous research papers and articles and has a passion for sharing his knowledge with others. He is a regular contributor to several media.