You can use the Good Molecules Discoloration Serum in conjunction with Retinol. Using these two products together offers an enhanced skincare routine for some individuals. Combining their unique properties allows targeting specific skin concerns such as hyperpigmentation, uneven skin tone, and signs of aging.
Let's take a look at the potential benefits and cautions when using these two products together:
Potential Benefits
Potential Cautions
– Combines the brightening effect of the serum with the anti-aging benefits of Retinol
– Can improve overall skin texture and tone
– Could potentially speed up the process of fading hyperpigmentation
– Increased potential for skin irritation due to Retinol
– Necessity of proper sun protection due to increased photosensitivity
– Potential over-drying of the skin if not adequately moisturized
Remember, skincare is highly personal, and what works best for one person may not suit another. It's always crucial to understand your skin's unique needs and tailor your skincare routine accordingly. We will delve deeper into the hows and whys of using Good Molecules Discoloration Serum with Retinol. So, let's get started!
Skincare and science, two seemingly disparate fields, have become more intertwined. In achieving flawless skin, we have grown more discerning about the products we use. We now want to understand what these products can do and how they do it.

This intersection of skincare and science forms the crux of this article. Our focus will be on the Good Molecules Discoloration Correcting Serum and Retinol. How do these two work individually, and what happens when you use them together? How do they benefit your skin, and what cautionary measures should be taken?
We will explore these questions and more in the forthcoming sections. The goal is to provide a comprehensive understanding of these products and empower you to make informed decisions about your skincare routine. Let's embark on this skincare science journey together!
Understanding Retinol and Good Molecules Discoloration Serum
Retinol is a derivative of the famous Vitamin A, one of the body's critical nutrients for boosting cell turnover. It's widely recognized in skincare for its potent anti-aging and skin-smoothing properties.
Retinol offers a multitude of benefits for the skin; here are a few:
| Benefits | Description |
| --- | --- |
| – Anti-Aging | Retinol boosts collagen production and increases cell turnover, helping to reduce fine lines and wrinkles. |
| – Skin Brightening | Regular use of Retinol can lighten age spots and pigmentation, leading to a more even skin tone. |
| – Acne Treatment | It helps unclog pores and reduce breakouts, making it an effective treatment for acne. |
Retinol prompts surface skin cells to turn over and die rapidly, allowing new cell growth underneath. They hamper collagen breakdown and thicken the deeper layer of skin where wrinkles start.
Moving on to the other part of our query – the Good Molecules Discoloration Correcting Serum.
Brief about Good Molecules
Good Molecules is a skincare brand that offers practical, targeted solutions at accessible prices. They pride themselves on their ingredient-focused formulations and transparency about what goes into their products.
The Discoloration Correcting Serum from Good Molecules is a focused treatment product that targets uneven skin tone and hyperpigmentation issues.
This serum promises the following:
| Claims | Description |
| --- | --- |
| – Reduces Skin Discoloration | Formulated with key ingredients like tranexamic acid and niacinamide to visibly reduce hyperpigmentation and promote a more even skin tone. |
| – Suitable for All Skin Types | The serum is developed to be gentle and effective for all gentle skin types. |
| – Visible Results | With consistent use, we can expect to see a reduction in skin discoloration and a more even skin tone. |
Now, with a better understanding of Retinol and the Good Molecules Discoloration Correcting Serum, let's dive deeper into how they can be used together for maximal benefits.
What Are The Key Good Molecules Discoloration Correcting Serum Ingredients?
Every skincare product draws strength from its ingredients, and the Good Molecules Discoloration Correcting Serum is no exception. It features a unique blend of potent actives that work synergistically to cleverly deliver the promised results. Let's unpack the ingredient list:
A closer look at the ingredients reveals a few standouts:
| Ingredient | Description |
| --- | --- |
| – TeraCeutic TXVector™ | A proprietary blend unique to Good Molecules, designed to boost the serum's effectiveness. |
| – Tranexamic Acid | A powerful ingredient known to reduce bad hyperpigmentation and even out skin tone. |
| – Niacinamide | A form of vitamin B3, niacinamide can improve skin's elasticity, enhance its barrier function, help erase discolorations, and revive skin's healthy tone and texture. |
| – Humectants | These ingredients, including glycerin, help to draw moisture into the skin, keeping it hydrated and plump. |
The power of the Good Molecules Discoloration Correcting Serum lies in its scientifically backed ingredients.
TeraCeutic TXVector™: This unique blend's specifics are a well-guarded secret of the Good Molecules brand. However, it's designed to boost the delivery and effectiveness of the active ingredients in the serum, leading to better and quicker results.
Tranexamic Acid: Tranexamic acid has recently gained attention in the skincare world for its remarkable ability to minimize hyperpigmentation. It works by inhibiting the melanin production process, which is responsible for creating dark spots and uneven skin tone.
Niacinamide: An all-around skincare superstar, niacinamide provides a multitude of benefits. It helps improve the skin's elasticity and barrier function. Moreover, it's known to reduce discolorations and revive skin's healthy tone and texture.
Humectants: Humectants such as glycerin are critical for maintaining skin hydration. They work by drawing water into the upper layer of the skin, nicely keeping it hydrated and plump. This hydration can also improve the performance of the other active ingredients in the product.
Now that we have unpacked the critical ingredients in the Good Molecules Discoloration Correcting Serum and the science behind them, let's explore how it can effectively be used alongside Retinol.
How to Use Good Molecules Discoloration Serum with Retinol?
Crafting a successful skincare routine involves more than just selecting the right products. It also requires knowledge about the correct order of application and the best times to use each product. Here, we outline a recommended skincare routine featuring both the Good Molecules Discoloration Correcting Serum and a Retinol product.
Recommended Skincare Routine
A well-structured skincare routine follows a specific order to maximize the benefits of each product. Here is a suggested routine:
| Step | Product |
| --- | --- |
| 1. Cleanse | Start with a gentle cleanser to remove dirt, oil, and makeup, preparing your skin for subsequent products. |
| 2. Tone | A hydrating toner can balance your skin's pH and prepare it for serums. |
| 3. Serum | Apply your Good Molecules Discoloration Correcting Serum, allowing it to fully absorb before moving on. |
| 4. Retinol | After your serum has been fully absorbed, apply your Retinol product. Please note, Retinol should typically be used in the evening due to its photosensitivity. |
| 5. Moisturize | Finish with a hydrating moisturizer to lock in the active ingredients and finely keep your skin hydrated. |
| 6. SPF (AM) | In the morning, always finish your routine with a nice broad-spectrum sunscreen of at least SPF 30. This is essential when using Retinol, as it can make your skin more sensitive to the sun. |
How to Apply the Serum
After cleansing and toning:
Apply a few drops of your favorite Good Molecules Discoloration Correcting Serum to your face.
Use your fingertips to gently pat and press the serum into your skin, smartly allowing it to fully absorb before kindly moving on to the next step in your routine.
Remember, a little goes a long way with serums!
When and How to Use Retinol in Your Routine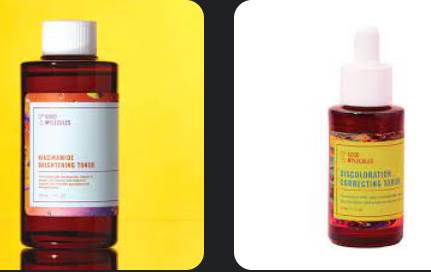 Retinol is a potent activity that can increase your skin's sensitivity to the sun, making nighttime the ideal time for application. After your serum has been fully absorbed, apply a pea-sized amount of Retinol product to your face, avoiding the eye area. Start using Retinol 1-2 times weekly, gradually increasing as your skin tolerates.
Everyone's skin is absolutely unique and may react differently to new products. Always patch-test new skincare products before completing the application, and consult with a dermatologist or skincare professional if you have any concerns.
To whom Do I Recommend the Good Molecules Discoloration Correcting Serum?
Skincare is not a one-size-fits-all proposition. Products, even those as versatile as the Good Molecules Discoloration Correcting Serum, may be better suited to some skin types and conditions than others. With that in mind, we have identified the most suitable candidates for this transformative serum.
Different Skin Types and Conditions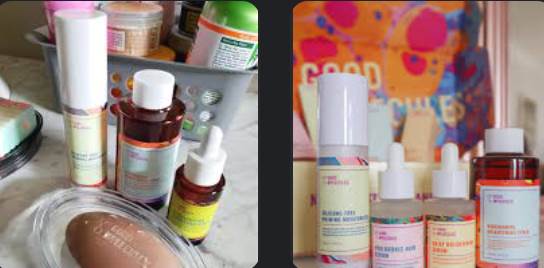 When considering skin types and conditions, it's crucial to remember that individual experiences with skincare products can vary greatly. Here, we provide a general guideline on who might benefit most from the Good Molecules Discoloration Correcting Serum.
| Skin Type / Condition | Recommendation |
| --- | --- |
| Normal Skin | As this serum is gentle yet effective, it can be a great addition to the skincare routine of someone with normal skin looking to address discoloration or improve overall skin tone. |
| Oily Skin | Those with oily skin will appreciate the lightweight texture of this serum. It does not leave a greasy residue, making it an excellent choice for this skin type. |
| Dry Skin | While the serum is hydrating thanks to its humectant ingredients, those with dry skin should pair it with a rich moisturizer to ensure adequate hydration. |
| Combination Skin | People with combination skin can benefit from this serum's balancing effects. It can help normalize the skin by targeting both dry and oily areas. |
| Sensitive Skin | While the serum is generally well-tolerated, those with sensitive skin should carefully perform a patch test before regular use due to the potent active ingredients. |
| Discoloration | Those dealing with skin discoloration from sun damage, post-acne marks, or aging would benefit greatly from this product, thanks to its targeted approach to these issues. |
People with Certain Skincare Goals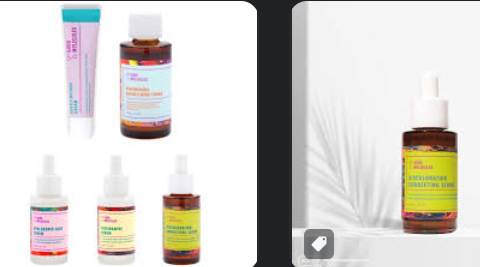 The Good Molecules Discoloration Correcting Serum is designed for those seeking to address specific skincare concerns. These goals often include:
Evening out skin tone: This serum's combination of potent active ingredients addresses uneven skin tone, making it ideal for those who want to achieve a more balanced, radiant complexion.
Fading discoloration: The formula is crafted to target areas of discoloration, such as age spots, post-acne marks, and sun damage. Those seeking to fade these marks will find this serum beneficial.
Preventing future discoloration: By promoting healthy skin cell turnover and offering antioxidant protection, this serum can also assist in preventing future discoloration.
Overall skin health: This serum offers a host of beneficial ingredients that promote overall skin health, making it an excellent choice for those wanting to boost their skin's vitality.
Remember, patience and consistency are essential when it comes to skincare. Results can often take several weeks or months to become noticeable, so keep going if you don't see immediate changes. Always listen to your tender skin and adjust your skincare routine as needed.
Alternatives to Good Molecules Discoloration Correcting Serum
While the Good Molecules Discoloration Correcting Serum has shown to be an effective solution to discoloration, it's essential to acknowledge the existence of alternative products. Each individual's skin is unique, and the effectiveness of skincare products is often subjective. Hence, let's explore a few alternatives to the Good Molecules Discoloration Correcting Serum that you may want to consider.
| Brand | Product |
| --- | --- |
| The Ordinary | Niacinamide 10% + Zinc 1% |
| Paula's Choice | C15 Super Booster |
| Beautylish | BIOSSANCE Squalane + Vitamin C Rose Oil |
The Ordinary – Niacinamide 10% + Zinc 1%

The Ordinary's Niacinamide 10% + Zinc 1% serum is a popular alternative. This potent solution helps to reduce the appearance of skin blemishes and congestion. Like the Good Molecules serum, it also contains a high concentration of niacinamide, known for its powerful skin-brightening properties. It's affordable for those seeking a more straightforward, pared-back formula.
Paula's Choice – C15 Super Booster
Paula's Choice C15 Super Booster is another option. This product contains a blend of 15% vitamin C (ascorbic acid), vitamin E, ferulic acid, and peptides. Together, these ingredients work to brighten the skin and fade discoloration. It's a good alternative for those seeking to incorporate a high-potency vitamin C serum into their skincare routine.
Beautylish – BIOSSANCE Squalane + Vitamin C Rose Oil
Lastly, BIOSSANCE Squalane + Vitamin C Rose Oil from Beautylish offers a luxurious alternative. It combines the hydrating properties of squalane with the brightening effects of vitamin C, all delivered in a nourishing oil base. While it may not have as targeted a formula for discoloration, it's an excellent choice for those seeking a radiant, hydrated complexion.
Comparison of Alternatives with Good Molecules Discoloration Correcting Serum
Good Molecules Discoloration Correcting Serum stands out with its unique blend of ingredients like TeraCeutic TXVector™, Tranexamic Acid, and various humectants. These components offer a more targeted approach to discoloration.
While the alternative serums mentioned have their strengths, they do not provide the same combination of ingredients found in the Good Molecules Serum. The choice between these products will ultimately depend on your skincare needs, preferences, and budget.
Remember, it's essential to patch-test any new product before incorporating it into your skincare routine. It will ensure you do not react adversely to any of the ingredients. Furthermore, always consult a dermatologist or skincare professional if you have severe skin concerns or conditions.
Addressing Other Concerns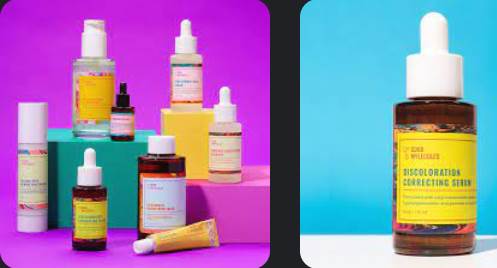 Aside from discoloration, individuals may have other skin care concerns that could influence their decision to choose Good Molecules Discoloration Correcting Serum or alternative products. Here, we address a couple of common queries.
How Many Microneedling Sessions For Acne Scars?
Microneedling is a popular skincare procedure for treating various skin conditions, including acne scars. This treatment induces collagen production, which can help smooth out the skin and wisely diminish the appearance of acne scars.
While the exact number of sessions required varies depending on the size or severity of the scars and the individual's skin response, on average, professionals recommend between three and six sessions spaced four to six long weeks apart for optimal results. Remember that microneedling should be performed by a qualified professional to ensure safety and efficacy.
Does Accutane Help with Hyperpigmentation?
Accutane, known as isotretinoin, is a potent medication primarily used to treat severe acne. However, it's not typically used as a treatment for hyperpigmentation. While Accutane can help reduce acne, which can subsequently prevent post-inflammatory hyperpigmentation caused by acne lesions, it may not directly address existing hyperpigmentation issues.

It is also worth noting that Accutane is a powerful drug with great potential side effects, and its use should be discussed with a dermatologist or healthcare professional. Products like Good Molecules Discoloration Correcting Serum might be more suitable for addressing hyperpigmentation.
Good Molecules Discoloration Correcting Serum Review: Worth it?
Based on a thorough examination of its formulation, application guidelines, suitability for different skin types, and comparison to alternatives, the Good Molecules Discoloration Correcting Serum presents a potent solution for combating discoloration. Its unique blend of active ingredients, affordability, and positive customer testimonials make it a compelling option for those battling skin discoloration.
Most users appreciate its lightweight texture and easy absorption. They've reported visible improvements in skin clarity and brightness after regular use. The product holds an average rating of 4.5 out of 5, indicating high user satisfaction.
However, every skincare product has strengths and weaknesses, and what works for one person might not. It's crucial to consider your specific skin needs, type, and existing skincare routine before introducing a new product.
Marta Savova is a journalist, health, technolgy and science writer. With over 20 years of experience in the field, she has published numerous research papers and articles and has a passion for sharing his knowledge with others. He is a regular contributor to several media.