Acheta powder, often called cricket flour or cricket powder, is derived from Acheta domesticus, the common house cricket. This powder is lauded for its high protein content and nutritional profile. Its mild, nutty flavor renders it a versatile ingredient in various food products.
Cricket farming for human consumption, and consequently the production of Acheta powder, originated primarily in countries with a long history of entomophagy or insect consumption. However, the potential of this resource is now being recognized and harnessed globally.
| Term | Description |
| --- | --- |
| Acheta Powder | A high-protein food ingredient derived from ground, whole crickets of the Acheta domestic species. |
| Entomophagy | The practice of consuming insects, which has been part of human diets worldwide for centuries. |
The Rise of Acheta Powder: From Niche to Mainstream
The popularity of Acheta powder has soared as consumers and producers alike seek more sustainable and health-conscious alternatives to traditional protein sources. Rising awareness about the environmental impacts of meat production and the health advantages of insect protein has nudged this once-niche product into the mainstream market.
Acheta powder has found its place in many food items ranging from energy bars and protein shakes to pasta and baked goods. Furthermore, renowned brands have started incorporating this nutritional powerhouse into their products, encouraging a broader audience to embrace this new superfood.
| Key Event | Significance |
| --- | --- |
| Growing awareness about sustainable food choices | Consumers are actively seeking out food options that have lower environmental impacts, such as Acheta powder. |
| Inclusion of Acheta powder in mainstream food products | The incorporation of Acheta powder in popular food items has increased its visibility and acceptance among consumers. |
The advent of Acheta powder in our diets marks a significant shift towards embracing sustainable and nutritious food sources. We will delve deeper into its various applications and the popular brands that champion this ingredient as we proceed.
The Health and Nutritional Benefits of Acheta Powder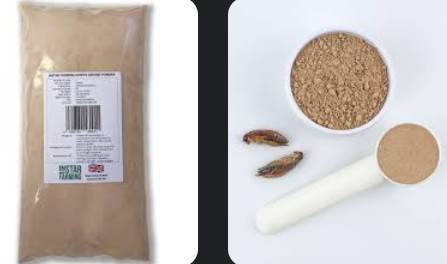 High-Protein Content
Its impressive protein content is the primary factor propelling the adoption of Acheta powder as a staple in various diets. Acheta powder typically comprises approximately 60-70% protein, a significantly higher proportion than most traditional protein sources. The high protein content contributes to muscle growth and recovery and supports overall bodily functions.
| Source of Protein | Protein Content (%) |
| --- | --- |
| Acheta Powder | 60-70 |
| Traditional Meat Sources (average) | 20-30 |
Nutritional Profile: Vitamins, Minerals, and Amino Acids
Aside from its high protein content, Acheta powder is a nutritional powerhouse. It contains a rich assortment of healthy vitamins, including B2, B12, and B5, and is a good source of good minerals such as iron, potassium, and zinc. It also offers all nine wonderful essential amino acids, making it a complete protein source.
| Nutrient | Importance |
| --- | --- |
| Vitamins B2, B12, B5 | Supports cellular health and energy production. |
| Minerals (Iron, Potassium, Zinc) | Essential for various bodily functions, including immune health and muscle function. |
| Essential Amino Acids | Crucial for building and repairing body tissues. |
Health Benefits: From Muscle Building to Gut Health
Acheta powder's health benefits extend far beyond providing protein. Its unique nutritional composition can support muscle building, enhance immune function, and improve overall well-being. Additionally, the high fiber content in Acheta powder promotes gut health by serving as a prebiotic, fostering beneficial gut bacteria.
| Health Benefit | Explanation |
| --- | --- |
| Muscle Building | The high protein content aids in muscle growth and recovery. |
| Enhanced Immune Function | The various vitamins and minerals support the body's natural defense mechanisms. |
| Gut Health | The fiber in Acheta powder serves as a prebiotic, promoting the big growth of beneficial gut bacteria. |
Acheta powder's numerous health and nutritional benefits highlight its potential to transform how we perceive and consume protein. It contributes to a more sustainable food system and provides an array of health advantages that are increasingly being recognized and appreciated by consumers and health professionals alike.
Environmental and Sustainability Aspect of Acheta Powder
One of the most compelling reasons to embrace Acheta powder is the lower environmental impact compared to traditional protein sources. The production of Acheta powder results in substantially fewer greenhouse gas emissions than farming cattle, pigs, and poultry.
| Protein Source | Greenhouse Gas Emissions (kg CO2-equivalents per kg of protein) |
| --- | --- |
| Acheta Powder | 2-12 |
| Beef | 37.2 |
| Pork | 12.1 |
| Poultry | 6.9 |
Efficient Water and Feed Use
Acheta powder's production is less carbon-intensive and significantly more resource-efficient. Crickets require far less water and feed than traditional livestock to produce the same amount of protein. This advantage presents a sustainable alternative in the face of our planet's increasing resource constraints.
| Resource | Efficiency in Cricket Farming |
| --- | --- |
| Water | Crickets require only about 1/2000th of the water used for beef production per unit of protein. |
| Feed | Crickets convert feed to protein up to 12 times more efficiently than cattle. |
The incorporation of Acheta powder into our diets, thus, aligns with global sustainability goals. Its reduced carbon footprint and efficient resource use mark a significant step towards a more sustainable food system.
How Acheta Powder Is Used in Food
Baking with Acheta Powder: From Bread to Muffins
The versatility of Acheta powder has brought a new dimension to the baking world. When used in baking, Acheta powder enhances the nutritional value without altering the traditional textures and flavors of your favorite baked goods. From bread to muffins, cricket-infused recipes are quickly gaining popularity.
| Baked Good | Recipe Adjustment with Acheta Powder |
| --- | --- |
| Bread | Substitute up to 1/3 of the flour with Acheta powder for a protein boost. |
| Muffins | Incorporate 2-3 tablespoons of Acheta powder in your muffin batter for extra nutrients. |
Protein Shakes and Energy Bars: Powering Your Workout with Crickets
In the world of fitness and nutrition, Acheta powder is a powerful player. The high protein content of this unique ingredient makes it ideal for protein shakes and energy bars, providing the essential nutrients for post-workout recovery.
| Fitness Food | Usage of Acheta Powder |
| --- | --- |
| Protein Shakes | Blend in 1-2 tablespoons of Acheta powder for a protein-packed shake. |
| Energy Bars | Use Acheta powder as a base ingredient to boost protein and nutrient levels. |
Acheta Powder in Pasta, Crackers, and Snack Chips
Acheta powder answers those seeking a nutrient-packed alternative to their everyday meals. Its subtle taste can fortify food items, from pasta to crackers and snack chips, without disrupting the original flavors.
| Food Item | Acheta Powder Incorporation |
| --- | --- |
| Pasta | Acheta powder can be mixed into the pasta dough, providing an added layer of protein. |
| Crackers & Snack Chips | Replace part of the flour with Acheta powder in the recipe for a nutrient-dense snack. |
Whether you're a baker, fitness enthusiast, or a conscious consumer, the wide-ranging applications of Acheta powder offer a nutritious and sustainable addition to your meals.
Popular Brands Using Acheta Powder
The global market is witnessing a surge of brands successfully integrating Acheta powder into their product lines, offering a range of tasty and nutritious options for consumers. Here, we profile some of the front-runners in the industry.
Exo Protein: Redefining Protein Bars
| Brand | Usage of Acheta Powder |
| --- | --- |
| Exo Protein | Exo Protein is revolutionizing the protein bar industry with its range of cricket flour bars. Their products are gluten-free, soy-free, dairy-free, and packed with protein. |
Crik Nutrition: High-Protein Shakes Made Delicious
| Brand | Usage of Acheta Powder |
| --- | --- |
| Crik Nutrition | Crik Nutrition offers a line of protein powders made with Acheta powder. Their products are designed to deliver high protein and nutrients, making them perfect for workout recovery. |
Cricket Flours: Baking with a Twist
| Brand | Usage of Acheta Powder |
| --- | --- |
| Cricket Flours | Cricket Flours is a pioneering brand that provides pure cricket flour and baking mixes. The products are rich in protein and essential amino acids and are perfect for baking enthusiasts looking for healthier alternatives. |
Chirps Chips: Snacking Sustainably
| Brand | Usage of Acheta Powder |
| --- | --- |
| Chirps Chips | Chirps Chips crafts tasty and nutritious snack chips using Acheta powder. The result is a snack high in protein and low in fat, proving that sustainability and flavour can go hand in hand. |
The emergence of these brands is a testament to the growing demand for sustainable and nutrient-rich food options. Their innovative use of Acheta powder not only showcases the versatility of this ingredient but also serves as an inspiration for future food trends.
Comparing Acheta Powder to Other Protein Sources
Cricket Powder vs. Whey Protein
| Parameter | Cricket Powder | Whey Protein |
| --- | --- | --- |
| Protein Content | High, around 65-70% by weight. | High, around 80-90% by weight. |
| Sustainability | Highly sustainable, requiring minimal water, land, and feed. | Less sustainable, as dairy farming requires significant resources and contributes to greenhouse gas emissions. |
| Allergenic Potential | Low allergenic potential, although individuals with shellfish allergies may react. | High allergenic potential, especially for those with dairy allergies or lactose intolerance. |
Cricket Powder vs. Soy Protein
| Parameter | Cricket Powder | Soy Protein |
| --- | --- | --- |
| Protein Content | High, around 65-70% by weight. | Moderate to high, around 50-60% by weight. |
| Sustainability | Highly sustainable, requiring minimal water, land, and feed. | Moderately sustainable, but soy farming is linked to deforestation and soil degradation. |
| Allergenic Potential | Low allergenic potential, although individuals with shellfish allergies may react. | High allergenic potential, one of the top eight allergens. |
Cricket Powder vs. Plant-Based Proteins
| Parameter | Cricket Powder | Plant-Based Proteins (e.g., pea, hemp) |
| --- | --- | --- |
| Protein Content | High, around 65-70% by weight. | Varies, usually lower than cricket powder, around 40-60% by weight. |
| Sustainability | Highly sustainable, requiring minimal water, land, and feed. | Sustainability varies. While better than animal farming, plant protein sources can still require significant land and water resources. |
| Allergenic Potential | Low allergenic potential, although individuals with shellfish allergies may react. | Low to moderate, depending on the plant source. |
This comparison of Acheta powder with other familiar protein sources illustrates its numerous advantages, especially regarding sustainability and allergenic potential. Its high protein content makes it a viable alternative, while its environmental impact far outstrips conventional protein sources.
Overcoming the Insect Stigma: Taste, Accessibility, and Cost
Let's address the elephant in the room: the taste of Acheta powder. For those who have yet to have the chance to try it, the flavour can be quite a surprise. It is often described as mild and nutty, like a cross between cashews and whole-grain flour. It makes it an excellent addition to various foods as it can complement various flavors without overpowering them.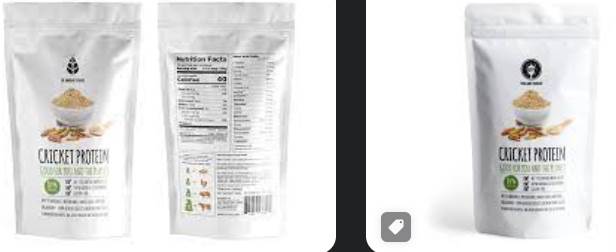 The beauty of Acheta powder is that its taste is manageable. As a result, it can be seamlessly integrated into familiar foods such as muffins, protein bars, or smoothies without drastically altering their taste profiles.
Educating Consumers: Acheta Powder is More Than Just "Bug Food"
Breaking the barrier of the stigma associated with eating insects requires more than just offering a product that tastes good. It also involves education. We must emphasize that Acheta powder is more than "bug food." It is a sustainable, nutrient-rich food source that has been part of human diets across cultures for centuries.
To do this, manufacturers and advocates must focus on three key points: nutrition, sustainability, and taste. By combining a powerful narrative with a high-quality product, we can change perceptions and encourage more people to try Acheta powder.
Addressing Cost and Accessibility Challenges

Price and accessibility are two significant factors that affect consumer decisions. While Acheta powder provides numerous benefits, its cost is higher than most traditional protein sources. It is due in part to the relative novelty of the product and the cost of raising and processing crickets.
However, as demand grows and production methods become more efficient, we can expect the price of Acheta powder to decrease. Initiatives to make cricket farming more scalable and cost-effective are already underway. On the accessibility front, more and more retailers are beginning to stock Acheta powder and products made from it, making this nutritious protein source easier to find.
As we navigate these challenges, we must remember that these are early days in the world of Acheta powder. With ongoing research, innovation, and consumer education, the path ahead looks promising for this sustainable, nutrient-rich protein source.
Safety and Dietary Restrictions Related to Acheta Powder
The famous U.S. Food and Drug Administration (FDA) has classified Acheta powder and other edible insect products as safe for human consumption. These products fall under the FDA's jurisdiction as they are deemed food. The regulations demand strict guidelines regarding hygiene, safety, and quality control.
Manufacturers of Acheta powder must follow these standards, which include maintaining a sanitary environment for cricket farming, handling the insects to prevent disease transmission, and processing the crickets in a clean and safe manner. All these safety measures are designed to ensure the end nice product is safe for human consumption.
Dietary Restrictions: Who Can Enjoy Acheta Powder?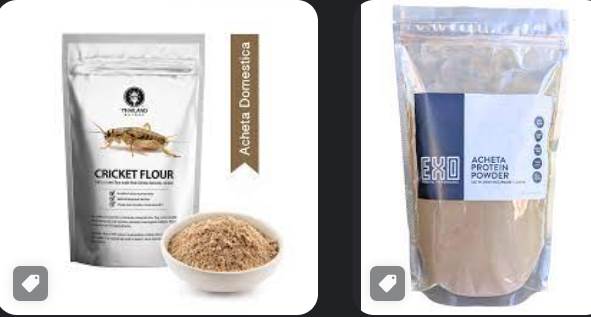 Acheta powder is a highly nutritious, versatile food source that can fit into many diets. For individuals who follow a balanced diet, Acheta powder can provide a great source of protein and essential nutrients. For vegetarians and vegans, it's important to note that Acheta powder is an animal product and, therefore, unsuitable.
However, Acheta powder can be an excellent addition for those following paleo or gluten-free diets. It's naturally gluten-free and fits within the guidelines of a paleolithic diet, which emphasizes whole, unprocessed foods.
Future of Acheta Powder in the Food Industry
The future of Acheta powder in the food industry looks promising. As we've discussed, it provides various nutritional benefits, is sustainable, and solves the protein demand problem. However, challenges to overcome include consumer acceptance, cost, and accessibility.

The potential growth of the edible insect industry, specifically Acheta powder, is significant. The market is expected to grow substantially over the next few years, driven by increasing awareness of sustainability issues and the nutritional benefits of insect protein.
Final Thoughts: Acheta Powder as the Future of Sustainable Nutrition
Embracing Acheta powder as a mainstream protein source could profoundly impact global food security and environmental sustainability. It solves many of the issues plaguing our current food systems. It's nutrient-dense, environmentally friendly, and has the potential to be produced on a large scale.
The road ahead is paved with challenges, but the potential benefits are enormous. Acheta powder could be the future of sustainable nutrition, but it will require continued research, innovation, and, most importantly, consumer acceptance to realize its full potential.
See also: Acheta Protein and The Insect Protein Market. How to Chose High Protein Cricket Flour and Cricket Bars.
Marta Savova is a journalist, health, technolgy and science writer. With over 20 years of experience in the field, she has published numerous research papers and articles and has a passion for sharing his knowledge with others. He is a regular contributor to several media.